Hurricane Grace, accompanied by winds of up to 130 km / h when it hit the coasts of the Caribbean coast of Mexico on Thursday, August 19 in the morning, was downgraded to a tropical storm after causing minor material damage .
The Miami-based US Hurricane Monitoring Center (NHC) said that at 3 p.m. GMT, or 5 p.m. KST, Storm Grace was located 135 kilometers from the resort town of Tulum, where it made landfall early this morning as a Category 1 hurricane on the Saffir-Simpson scale, which has five levels. Grace was traveling at a speed of 30 km / h, with sustained winds of 100 km / h.
Satellite images and radar data from Belize indicate that Hurricane #Grace made landfall just south of Tulum, Mexic… https://t.co/HuGiebu6i7
Risk of further intensification
"We have bands of clouds and strong winds. The total number of evacuees stands at 337, mainly in the area of ​​Felipe Carrillo Puerto and Tulum, without any loss of life to be reported ", said on his Facebook page Carlos Joaquin, the governor of Quintana Roo, the state of the main tourist destinations in Mexico, such as Cancun.
Authorities in Quintana Roo, placed on red alert, had evacuated tourists from Tulum and residents of small towns near the sparsely populated area where Grace struck on Wednesday. Shops and residents of the coast had barricaded their storefronts and stocked up on food and water, while fishermen and boat tour operators moved their boats inland.
"With Wilma, we were not prepared and we were hit hard", recalled Hortencia Rodriguez, a 41-year-old housewife, in reference to the Category 5 hurricane (the highest level on the Saffir-Simpson scale), which hit Cancun in 2005. Electricity was cut off preventively, affecting nearly 150,000 users. Sea crossings have been suspended, while Cancun International Airport has canceled more than 100 flights.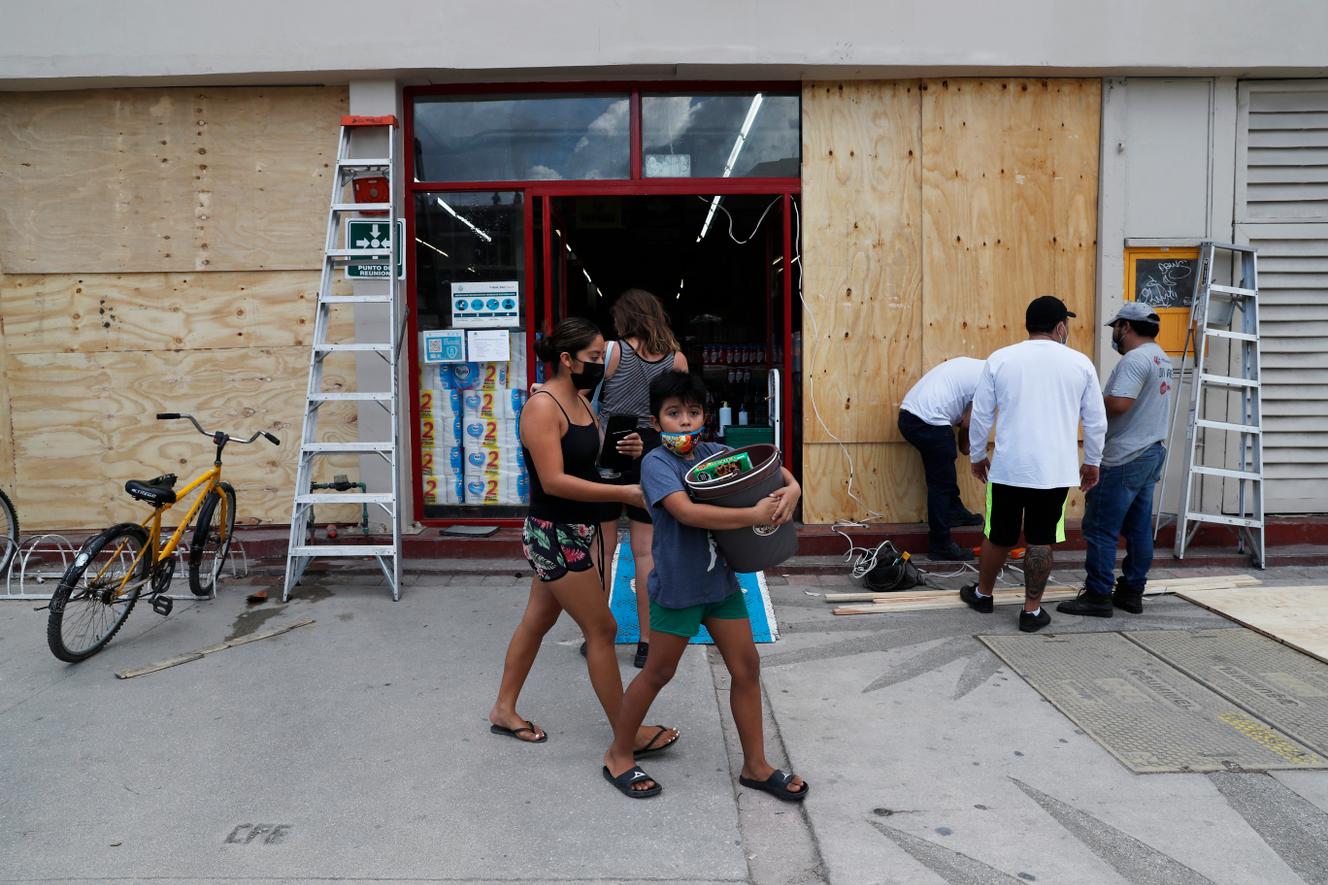 In the neighboring state of Yucatan, some material damage was recorded, with many trees lying in the city of Valladolid and some houses damaged, according to images broadcast by television. The precipitation is persistent and in some places could cause flash floods and mudslides.
After crossing the Yucatan Peninsula, Grace will continue her progression on the waters of the Gulf of Mexico, where she could once again strengthen and "Is likely to touch the Mexican coast a second time during the night from Friday to Saturday or early in the morning", specifies the NHC.
Tropical Storm Grace, in its course, passed through the Dominican Republic and Haiti, struck by a magnitude 7.2 earthquake on Saturday, which killed at least 2,189 people.