On the occasion of the 25th anniversary of its founding, Markíza Television has prepared an interesting documentary for viewers called Televízne noviny 25, which they will be able to see through the voyo.sk service and on Markízy's screens. Individual faces of the news as well as people who once worked in blue-yellow television remembered in front of the cameras and perhaps even revealed piccolos that viewers had not yet known about.
---
The first broadcast of the moderator ended up with DISASTER: Ďurianová got up and left the studio!
---
Aneta Parišková also caught in her memories, trying her luck at the audition for the position of moderator of the main news. "When you join a television that doesn't exist yet, based on an advertisement that there will be a television and people are looking for it, it's a very interesting feeling," stated in the framework of document Televízne noviny 25 blonde.
She became an Marquis employee half a year before the start of the broadcast, and various trainings were part of the preparations. It was from them that Aneta sometimes left crying. "I was mostly left in my memories by Mrs. Macháčová, who trained us and who made me cry. Her first workouts were about that – It's awful. It's really awful! You have to go for the idea. Forget what you've done so far. It's terrible. We will change that, " revealed Aneta.
Laughing, Parišková also mentioned the unusual "compliment" she received from the then director. "Since I knew that I was the only one from the audition to be selected for the position of moderator of the main news, I asked myself why me. I am only 23 years old. And I knew that the BBC and CNN had older people in those positions. Pało Russia told me that because on the screen I look 10 years older than in reality. So that's not a big compliment, " she said with amusement today. However, at the time, this remark was certainly not pleasant to her …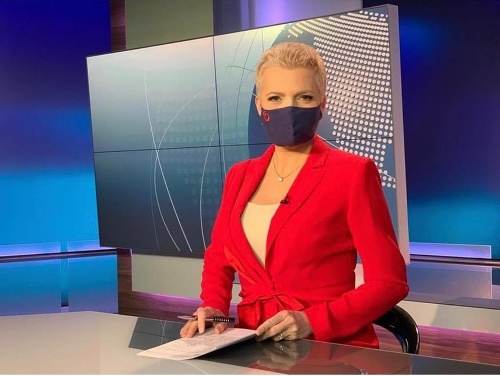 Source: Tv Joj