Former Minister of the Interior Robert Kaliňák (Smer) testified on Thursday at the Bratislava headquarters of the National Criminal Agency. After the press, he stated that he had been testified as a witness in connection with the Purgatory case, which was also confirmed by the Office of the Special Prosecutor's Office.

TASR

19.08.2021 13:43, updated: 14:19
Photo:

TASR
Former Minister of the Interior Robert Kaliňák

Kaliňák considers the alleged former activity of a criminal group at the Ministry of the Interior to be nonsense. "If there are suspicions of isolated crimes being conducted there, they need to be investigated," he said, adding that the involvement of a criminal group in the interior sector should not be supported by a resolution order.
He claims that if the alleged group also had political motivation, it is not possible "that tax prosecutions such as Andrej Kisk or Igor Matovič or the prosecution of Daniel Lipšic or Ľubomír Galek for interception of the opposition have been stopped."
VIDEO: Kaliňák testified on NAKA.
Kaliňák further noted that some current cases are being conducted on political orders. This is evidenced by the fact that they are being investigated by investigators who have worked in the anti-criminal unit of the National Criminal Agency in the past. "Since they haven't acted in 12 years, they've obviously not seen those things. It is obvious that it is a political order, "he emphasized.
Kaliňák was a multiple interior minister during the reigns of Robert Fico (Smer). For many years he was also the vice-chairman of the Smer party. Last year, NAKA detained several police officers as part of the Očistec event.
Among the accused are police ex-president Tibor Gašpar, ex-director of NAKA Peter Hraško, but also former special prosecutor Dušan Kováčik. The group was to operate around Nitra businessman Norbert Bödör.
The case involved allegations of the crime of establishing, conspiring and supporting a criminal group, abuse of power by a public official and the crime of corruption.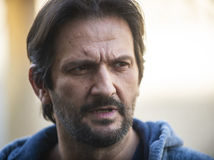 Read more Kaliňák: There was no criminal group inside under my leadership