The effectiveness of Comirnaty from Pfizer / BioNTech is declining faster than that of Vaxzevria from AstraZeneca.
In a new study, this is stated by researchers from Oxford University, who published the document on Thursday. The Guardian reported.
"Two doses of Pfizer / BioNTech have a higher initial effectiveness in preventing infection, but the effectiveness (of the vaccine) is declining faster compared with two doses of AstraZenca," the researchers said.
Read also Studying tuberculosis can help fight covid
The Guardian noted that the study, which has not yet been reviewed, is based on the results of a survey by the British Office for National Statistics (ONS), which tested citizens in PCR randomly from December to August. More than 300,000 citizens over the age of 18 were involved in the survey.
"The results suggest that four to five months after the second dose, the effectiveness of both types of vaccines is similar," said the study's authors, adding that the vaccines provided greater protection to those who had previously survived COVID-19.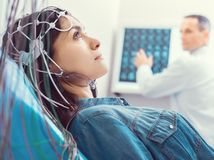 Read also Artificial intelligence can help detect dementia from a single brain scan
For completeness, the British daily reported that a scientific group from Oxford University (Oxford Vaccine Group) was involved in the development of a vaccine for AstraZeneca.