VIDEO Press conference at which Minister Naď announced details:
"I want to say and thank all the constituents who have been involved in the safe transfer of citizens from Afghanistan in recent days. Slovakia has acted very promptly and has been involved in all the preparatory work," says Prime Minister Heger.
"I believe that it was worth waiting for this information. This mission was successful and our people were transferred to Slovakia," the Prime Minister further claims. "The youngest passenger on board our plane was a 10-month-old child," added Heger.
Four of them did not come to us anymore, Czech colleagues helped
A Spartan plane took off from Kabul Airport. "Non-military aircraft couldn't land there, we had to send just this Spartan," said Minister of Defense Jaroslav Náď. "It's not just that you come for people and leave. We still had to process permits in Dushanbe, Tajikistan," described the events of Naď. "Those who did not get on our plane were taken by Czech colleagues through Baku, where we refueled and then we came to Bratislava," said Naď, saying that it was about four Afghans who did not fit on the plane, but at this time they are already with us.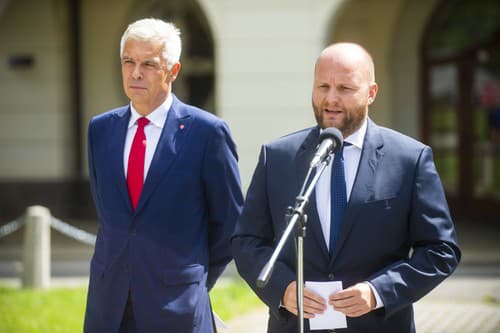 Source: TASR – Jakub Kotian
According to Naď, it was a dangerous mission, and even shootings took place around the airport and elsewhere. "It wasn't just a walk," added Naď.
Eight Afghans came and moved them to Humenné
"A total of 24 passengers came to Slovakia, of which 16 were citizens of Slovakia and the other eight are Afghan citizens who cooperated with our forces during the years during the operation of our soldiers." concretized the head of diplomacy Ivan Korčok. Aliens should be in a detention camp in Humenné and will be subject to an asylum procedure, where they will still be in quarantine.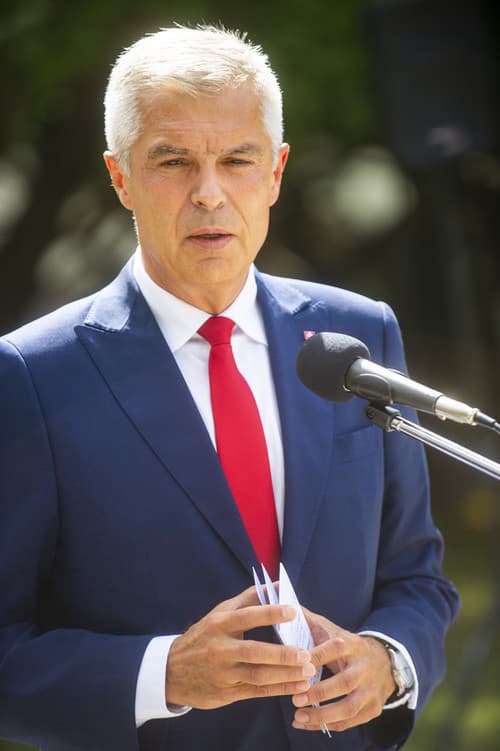 Source: TASR – Jakub Kotian
VIDEO Korčok talks about the number of transported people:
The Minister will announce the successful landing of the special at night
Earlier on Wednesday evening, the minister announced that the plane had left Afghanistan after a successful evacuation operation.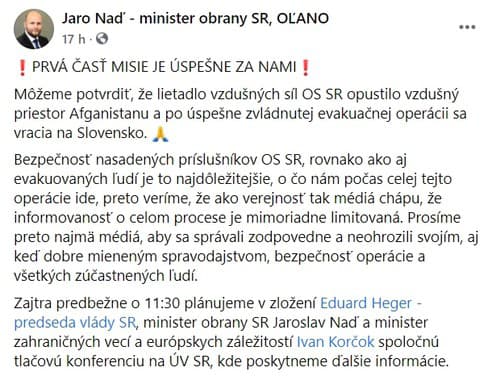 Source: Facebook / Jaroslav Naď – Minister of Defense of the Slovak Republic, OĽaNO
He emphasized at the time that the safety of deployed members of the Armed Forces of the Slovak Republic, as well as evacuated people, was the most important thing during the entire operation. He said that awareness of the whole process was extremely limited and called on the media to "to act responsibly and not jeopardize their, albeit well-meaning, intelligence, the security of the operation and all the people involved".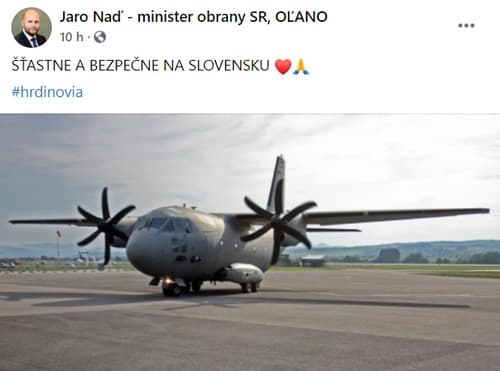 Source: Facebook / Jaroslav Naď – Minister of Defense of the Slovak Republic, OĽaNO
The head of the Ministry of Defense announced that today in the morning, together with Prime Minister Eduard Heger (OĽaNO) and the Minister of Foreign and European Affairs Ivan Korčok (SaS nominee), they will provide further information on the topic.