Five days after the earthquake that devastated southwestern Haiti and left nearly 2,200 dead, the challenge remains to ensure humanitarian aid to the hundreds of thousands of victims, some of whom live in isolated areas. .
According to the Haitian civil protection, the toll of the earthquake amounted, Wednesday, August 18, in the evening, to 2,189 dead, 332 missing and more than 12,000 injured. Rescue operations continue.
As chaos reigns in the southwest of the country, homes affected by the magnitude 7.2 earthquake still have to cope with the arrival of Hurricane Grace. The United States chartered eight army helicopters from Honduras to provide medical evacuation of injured people. The USS Arlington, a US Navy transport ship was due to arrive in Haiti on Wednesday with a surgical team on board.
"We have around 600,000 people directly affected and in need of immediate humanitarian assistance", detailed Jerry Chandler, director of Haitian civil protection. "We had to find means to ensure security, which remains a big challenge", he clarified.
"Help as many people as possible"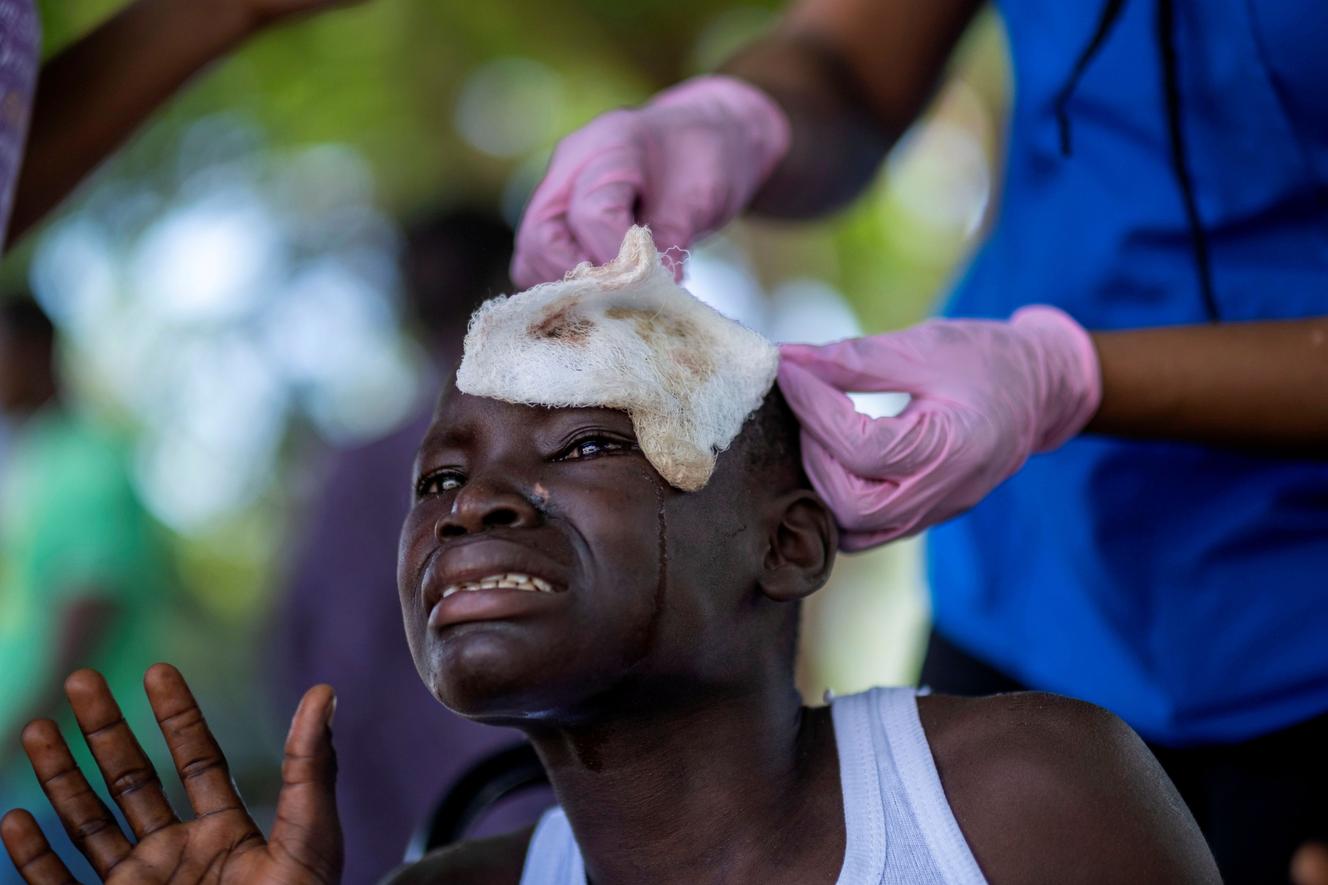 Since the beginning of June, any safe traffic was impossible on the two kilometers of the national road which crosses the zone of Martissant, poor district of the Haitian capital, ground of clashes between gangs.
In the aftermath of the earthquake, these sporadic shootings and random vehicle attacks had ceased, according to the authorities, without any intervention by the police.
If this informal truce observed by the armed bands is a relief for humanitarian actors, the distribution of aid to the victims of the earthquake remains no less difficult.
"It has happened that we have been confronted with a little frustrated and impatient populations which cause problems and which precisely block the convoys", Jerry Chandler reported, adding that "The idea is to be able to arrive as quickly as possible and to help as many people as possible".