The non-parliamentary party Hlas calls on Deputy Prime Minister and Minister of Finance Igor Matovič (OĽaNO) to immediately abolish the vaccination lottery and rather "pour" money into the health system. This was stated by party chairman Peter Pellegrini at Wednesday's press conference.
Photo:

TASR
Deputy Prime Minister and Minister of Finance Igor Matovic

"It's a shame to shame, people laugh at it, they're outraged and horrified," Pellegrini commented on the vaccination lottery. According to him, the lottery itself will not contribute at all to increasing the vaccination of the Slovak population, because the draw is watched primarily by those who have already received the vaccine. "The vaccinated person does not even have the motivation to persuade another to be vaccinated, as this would worsen the chances of winning," Pellegrini added.
If the next draw will work first, according to the former prime minister, it is only taxpayers' money thrown "into the air".
"I therefore want to call on Igor Matovič to immediately abolish the entire vaccination lottery and for the funds that have been used for this, or are planned for more than EUR 26 million, to be used in the healthcare sector," Pellegrini said, adding that during The pandemic neglected a large number of examinations, surgeries and treatments. For example, not all cancer patients receive enough medication.
The party's vice-chairman and member of the health committee, Richard Raši, said that Slovaks would be motivated to get vaccinated by real data, which the Minister of Health Vladimír Lengvarský (OĽaNO nominee) had also officially requested to be published.
According to him, cash prizes do not have an incentive effect on people. "But I think that if we learned the truth about Slovak patients, then perhaps this information could become a factor where people who can be vaccinated will do so of their own convictions and convince others," Raši said.
Hlas Lengvarský wants them to publish in detail every day how many of those infected, hospitalized or on devices are vaccinated. According to him, all civilized countries publish this data and there is no reason why it should not be published.
Moreover, such an incentive step would not cost Slovakia – unlike the lottery – anything. However, Rashi claims that their calls and proposed solutions are ignored by the ministry as well as the entire government.
The first direct broadcast of the draw of the vaccination premium was also criticized by other politicians, including coalition deputies and non-parliamentary parties. So far, Matovič has promised to solve one of the technical problems, which was related to the delay in broadcasting over the Internet, but so far he has not presented the details.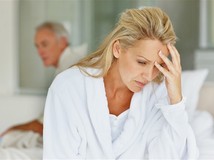 Read more OPINION: Matovič's lottery – fiasco live