During the departure of a C-17 Globemaster transport aircraft from Hamid Karzai International Airport, several individuals from a crowd of people trying to get on board while taking off on the runway caught on the construction of this machine.
As Sky News points out, the image, which became viral in the media and on social media on Tuesday, was crowded in the cargo hold of the C-17 Globemaster by more than 600 people. According to US military officials, this was the highest number of people on board this type of aircraft in almost 30 years during which it was in operation. Other footage showed the bodies of civilians falling off the plane after it took off.
The US Air Force's Special Investigation Bureau (OSI) said in a statement that it was reviewing all available information regarding the flight and loss of life.
Thousands of people are trying to get out of Kabul
On Sunday, Taliban fighters surprisingly easily occupied the Afghan capital, Kabul, and overthrew a government militarily backed by the United States and NATO for two decades. Afghan President Ashraf Ghani had fled the country shortly before. Thousands of people are currently trying to get out of Kabul. Many Western states have closed their embassies there and are evacuating their citizens and local collaborators.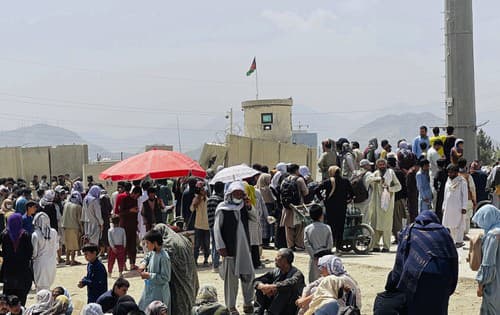 Source: SITA / AP Photo