ALLERGIES – It's summer's nightmare. Sneezing, redness, swelling of the eyelids … From the middle of August and for several weeks, ragweed spreads its pollens, particularly in the Rhône valley. According to the Regional Health Agency of Occitanie, this proliferating plant causes allergies in 15% of the population. Particularly allergenic, only "5 pollen grains of this plant per cubic meter of air are enough to trigger symptoms", reports the National Agency for Food, Environmental and Occupational Health Safety (Handles), cited by South West.
It can therefore be tempting to find out how to heal or soothe their allergies in a natural way. And at the coffee machine as on Internet, it is not the remedies of grandmother and other advice that is lacking. But what are they really worth? The HuffPost was able to ask two allergists to disentangle the true from the false on certain natural remedies.
Drink a glass of water with honey and apple cider vinegar: NO
"It's not based on anything scientific. The key is to believe in it. It can only be a placebo, of the feeling ", affirms to the HuffPost allergist Madeleine Epstein.
Some also recommend eating a teaspoon of honey a day. Whether the bee product is disseminated in a glass of water or ingested as is can be problematic for an allergic person. Indeed, "honey is also an allergen. An anaphylactic shock (an exacerbated allergic reaction that can have serious consequences, Editor's note) is possible ", warns Isabelle Bossé, allergist and president of the French Allergists Syndicate (SYFAL), also contacted by The HuffPost.
Eat quail eggs: NO
Often these little eggs are evoked to inhibit an enzyme important in triggering allergic reactions. The two allergists are categorical here: their effectiveness is zero, no study has proven any effect of these eggs on the prevention of allergies or the reduction of their symptoms. "It's a 35-year-old rumor that we have managed to suppress because it is based on nothing," even launches Madeleine Epstein.
Eat onions and garlic: NO BUT …
Onions and garlic cloves come up repeatedly in natural advice against allergic rhinitis. But what is it? They may contain natural antihistamines, that's not wrong. However, it is not by consuming it that you will reduce your allergies.
"They are there in such small quantities that it would be necessary to eat very large quantities" for there to be the slightest effect, according to Isabelle Bossé.
Getting Vaseline Under Your Nose: WHY NOT
Put petroleum jelly under his nose, but what idea? This would prevent most of the pollen from reaching our nostrils but sticking to the mustache. A wacky idea? "It's not silly, I even think it can work. Certain particles can indeed stick to it. But that will not prevent the finest from reaching the nostrils. For it to really work, it would have to be IN the nostrils … ", suggests Madeleine Epstein.
Use saline solution to clean your nose: YES
For Isabelle Bossé, it's a big yes. Be careful, this will not make you less allergic but could be of great help to you. "This helps to evacuate the particles that remain in the mucous membranes. You have to do it every morning and every evening, "she advises. And this, even if you are not allergic, because the nasal passages are polluted every day no matter what.
Likewise, the allergist also recommends that people suffering from allergies wash their eyes morning and evening with physiological serum.
Wash your hair at night: YES
"This prevents the particles from being disseminated in the rooms, it is indeed part of the advice", emphasizes Madeleine Epstein.
"Hair is a great pollen trap. By washing your hair when you come home at night, or at least brushing it in the bathroom, you avoid breathing allergens all night, "explains Isabelle Bossé. To avoid collecting too much pollen, tie up the hair if it is long or wear a hat are also tips.
It is also best to leave your clothes in the bathroom so as not to bring particles back into the bedroom.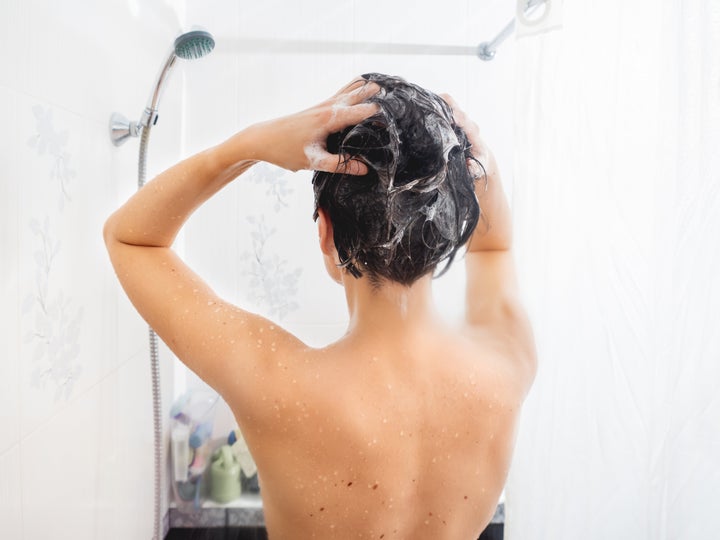 Open the windows morning and evening: YES
"You have to ventilate either early in the morning or late at night," says Madeleine Epstein. These are the times of the day when the air contains the least pollens and pollutants. On the other hand, Isabelle Bossé nuance, "it is better to avoid opening the windows on the most risky days".
Against allergies, in addition to antihistamines or corticosteroids, there is also the solution to make you desensitize, a method that works very well as long as the pollens are well targeted.
See also on The HuffPost: For Valentine's Day, Here's What's In Flower Bouquets