The futsal giant from Spain will be the rival of an outsider from Slovakia on Tuesday in the quarterfinals of EURO 2022 in the Netherlands.
Photo:

Hollandse Hoogte / Shutterstock Editorial / Profimedia
Slovak futsalist Tomáš Drahovský.

The paper assumptions are undoubtedly sent to the elite quartet of 7-time European champions, and the only question is to be the number of goals in the Slovak net.
However, the charges of coach Marián Berky are going to repeat the fighting and sacrificing performance from the duel with Croatia in the basic group, after which they won 5: 3 and in their debut at the continental championship they penetrated into the top eight of the tournament.
After three challenging matches, the team's health is still above expectations. "One thing has happened to young Matúš Ševčík at the moment, but I believe that we will solve it quickly.
Several other players also have smaller scars from the group phase, but I hope that everyone will be able to play the match, "said coach Marián Berky in an interview with TASR.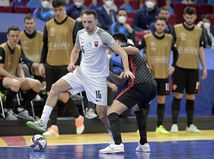 Read more Debuting Slovaks are in the quarterfinals of the European Championships! A historic success, the coach rejoiced
The two-time world champions do not have big weaknesses and Berky has studied them perfectly, so the Slovak representatives will go through hell's futsal hell in the Ziggo Dome in Amsterdam. Bosnia and Herzegovina and Georgians also experienced this with 1: 5 and 0: 8 losses, along with eight naturalized Brazilians.
"They are the biggest favorites, as I said earlier, along with Russia and Portugal. These teams will fight for the title. Spain is the most tactically mature of them, it has great players in its ranks. Both the individual and the team to whom they submit .
They play on two squares and each has a different style. If there is Solano, they play the pivot, if there is no classic pivot, they play the 4-0 system. This means that they play more run futsal with a ready combination.
We will have to prepare well for this, adapt to it and defend accordingly, "said the former Slovak national team member.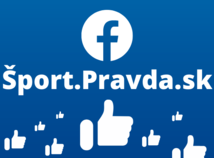 We pay attention News, discussions, comments … Join us and follow our FB page Šport.Pravda.sk
"We need to be proactive. We must defend well and be aggressive. We also have to push for an offensive and turn every chance there. Only then can we think of success, "added the coach of the championship MIMEL Lučenec.
The specific match will be played by the best player in Slovakia, Tomáš Drahovský. The support of the Spanish club Industrias Santa Coloma is one of the biggest stars of the Spanish league and one of its best shooters.
"I am just looking forward to it. Firstly, I work in Spain and I know all the Spaniards in person, they also know me. It will be a specific match for me, "admitted in an interview with TASR a 29-year-old playwright who knows Spanish opponents perfectly:
"The biggest threat will be their quick onslaught. They're fast and they claim to be their biggest weapons. And of course, they're tremendously strong in pivot play. He's very strong and then there are more players who also need more warning.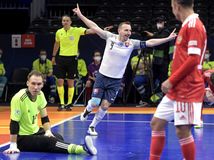 Read more Professional conditions are missing. We have achieved a small miracle
There are several leaders. Although I do not have a club teammate there, I am in contact with several of them quite often. The biggest leader is Sergio Lozano. He leaves everything on the field. He is an incredible fighter, injured three times, his knee operated three times.
It's a bonus for him that he's here at all and playing, he's really enjoying it. Solano's left-legged pivot is dangerous, he can keep the ball and they often play it through it. And, of course, Adolfo, currently one of the best players and scorers in the Spanish league. "
Slovaks have a lot of respect for the Spaniards, but not fear. Feeling that the mood is escalating as the excavation approaches. "After the victory over the Croats, it was clear that everyone was emotional. Everyone was very happy that we succeeded.
Now we realize that this is already a quarterfinal and faith, I also feel nervous, because if it doesn't work out, we go home.
However, we are all very much looking forward to the match with the Spaniards, we are motivated and I believe that if we repeat a similar fighting performance as against the Croats, we could succeed, "Drahovský added for TASR.