The windstorm on Sunday advanced through the Nordic regions and brought strong gusts of wind and extensive rainfall and snowfall to Denmark, Finland, Norway and Sweden. Malik hit the area, including northern Germany, on Saturday night after sweeping Britain, causing traffic chaos and property damage.
Scotland was most affected, where two people lost their lives on Saturday – a nine-year-old boy and a 60-year-old woman were hit by falling trees. In some places, the country experienced gusts of wind at a speed of 160 kilometers per hour, which led to traffic disruptions. Tens of thousands of households were left without electricity.
In Denmark, an extremely strong wind accompanied by heavy rain led to the temporary closure of some bridges, including the key Öresund link connecting the metropolis of Copenhagen with the Swedish city of Malmö. The Danish media reported that a 78-year-old woman died of severe injuries after a fall as a result of a strong wind.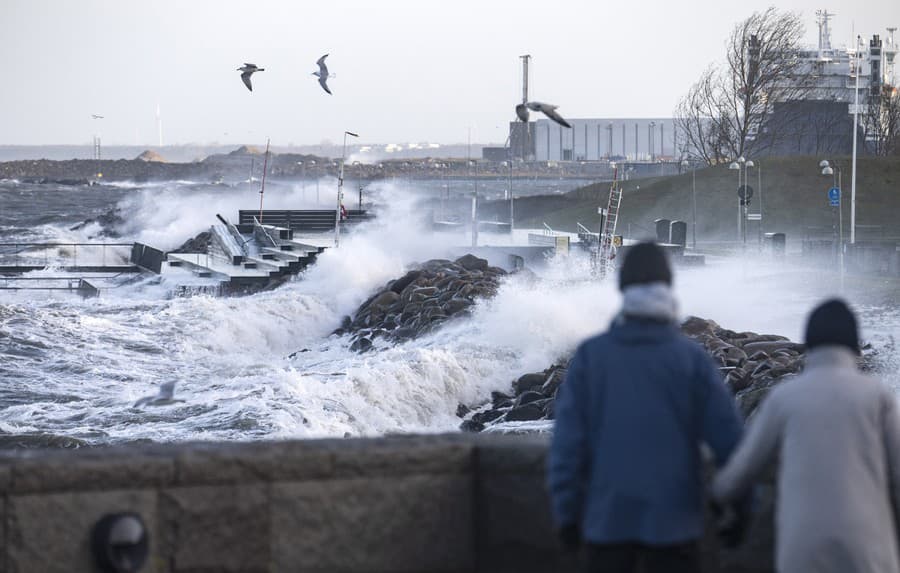 Photo gallery (4)
Source: SITA / Johan Nilsson / TT via AP
The media in neighboring Germany reported that a man was killed in the federal state of Brandenburg on Saturday, on which a released billboard fell. The floods also caused significant material damage in Denmark, writes AP. Police have reported a number of accidents caused by fallen trees and flying debris.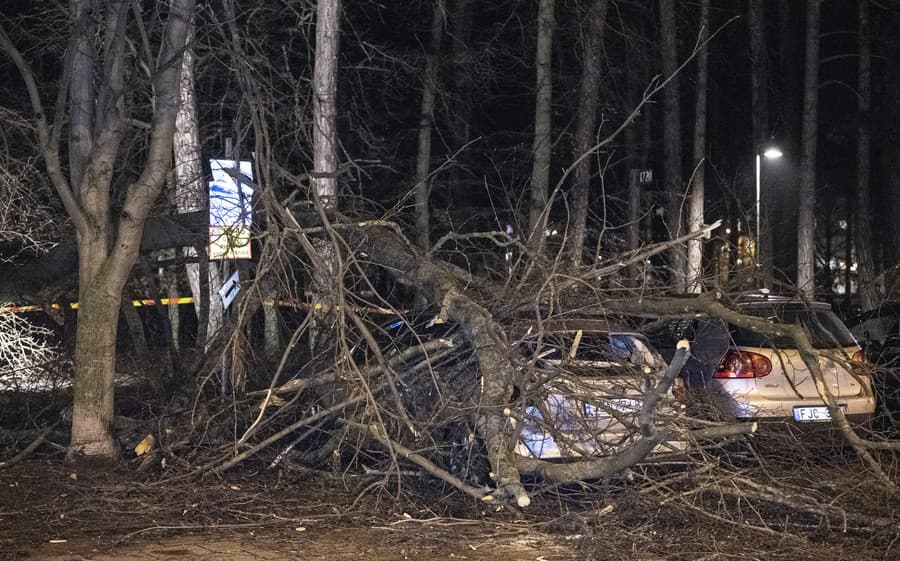 Photo gallery (4)
Source: SITA / Johan Nilsson / TT via AP
The weather also affected the southern areas of Sweden, where thousands of households were still without electricity on Sunday afternoon. Due to strong winds, they stopped ferries to the island of Gotland in the Baltic Sea.
Among other things, serious damage to homes, cars and boats has been reported in Norway, while heavy snowfall throughout Finland has caused accidents and disrupted bus and train traffic in some parts of the country.
The Malik windstorm hit northern Europe: It claimed at least four victims, and the wind destroyed houses