A survey prepared by the AKO agency for the show TV JOJ On the edge, focused on government parties. Among them, SaS performed best, with 26.5 percent of respondents agreeing with proposals in enforcing anti-pandemic measures, which is more than a quarter. They are more often men, people aged 18 to 33 and residents of the Bratislava region. At the same time, the degree of identification with the anti-pandemic measures they propose increases with the education of the respondents. It is not just about SaS voters. Voters from Progressive Slovakia or parties such as the Republic and the Alliance are also represented among them.
The second biggest success is the measures that come with the We Are Boris Kollár family party. 15.6 percent of respondents identify with them. These are mainly women and people with lower education. The voters of this party, but also the voters Za lidí and Smeru-SD, identify with them significantly more.
Only 11.2 percent of respondents can agree with the measures taken by the strongest government party, OĽaNO and its chairman Igor Matovič. These are more often respondents over the age of 66 and respondents of Hungarian nationality. To a significant extent, among them are the voters OĽaNO and KDH, but also the voters For People, Alliances and We Are Family.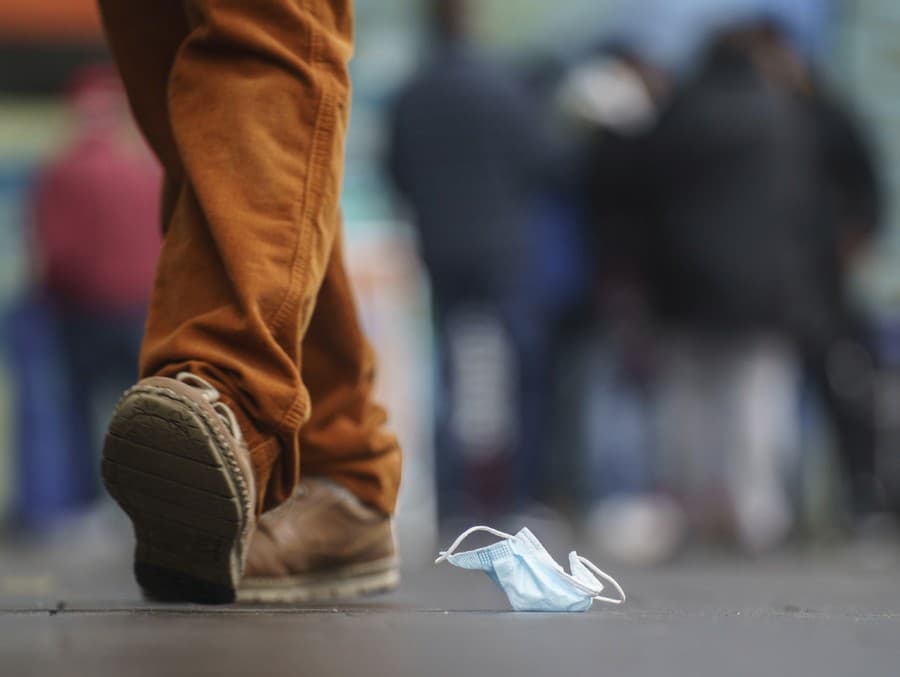 Photo gallery (3)
Source: SITA / Frank Rumpenhorst / dpa via AP
Among the ruling parties, the For the People of Veronika Remišová party was the worst. Only 7.5 percent of respondents identify with the measures they enforce. Statistically, they are more often residents of the Prešov region and citizens of other nationalities. They are mainly the voters Za lidí and OĽaNO.
As many as 13.4 percent of respondents do not agree with the measures of any party, the most common among them are the voters of the Republic and Smer-SD parties. 21.2 percent of respondents did not want to comment and 1.8 percent did not want to answer.
archive video
The survey took place on 10.1. – 17.1.2022 on a sample of thousands of respondents.