The protest was organized by the Smer-SD opposition party led by Robert Fico. However, in addition to the leading faces of this party, such as Erik Kaliňák, Ľuboš Blaha and Ladislav Kamenický, opposition MP Matúš Šutak Eštok from Hlas-SD and the chairman of the non-parliamentary SNS, Andrej Danko, also spoke to the crowd. "Only Smer, Hlas and SNS can replace these idiots," Danko declared.
Robert Fico said in his speech that Slovakia must be prepared for a citizens' uprising against this government, because this government deserves it. "I may be as angry with Pellegrin as I want, but we need the Voice side," said Fico. He also commented on Danka's CIS in a similar vein.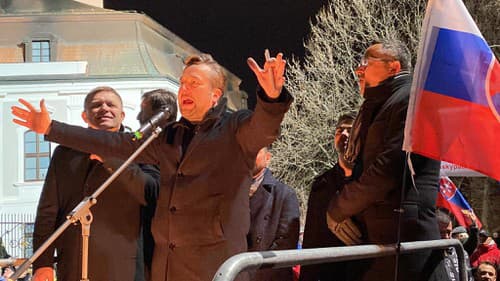 Photo gallery (7)
Source: Topky / Ján Zemiar
He also spoke of the need to terminate the early treaty with the United States and to amend the Constitution to allow early parliamentary elections. Fico also announced a petition for a referendum.
However, in addition to these two topics, the speakers on the stage also addressed the topic of price increases.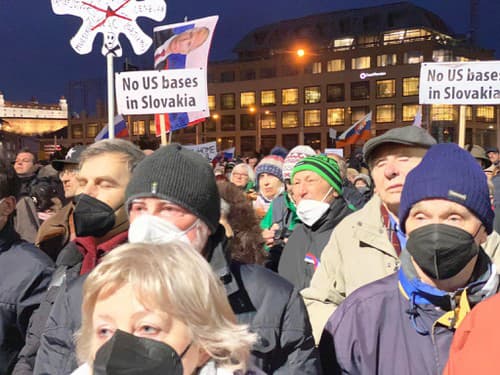 Photo gallery (7)
Source: Topky / Ján Zemiar
Subsequently, they released several inflatable doves. "I am sending this to the President in person in Dubai, so that she can remember." Fico said.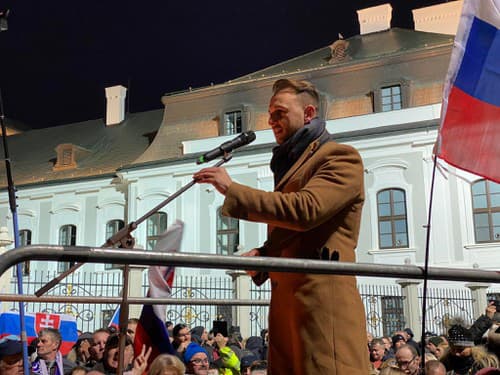 Photo gallery (7)
Source: Topky / Ján Zemiar
The whole event lasted about an hour. The police were also on the scene. "Public order was supervised by a sufficient number of police officers of the riot, criminal and traffic police. We have not yet recorded cases of public order violations or other illegal activities. We continue to monitor the situation in Bratislava." said Michal Szeiff, a spokesman for the Bratislava Regional Police.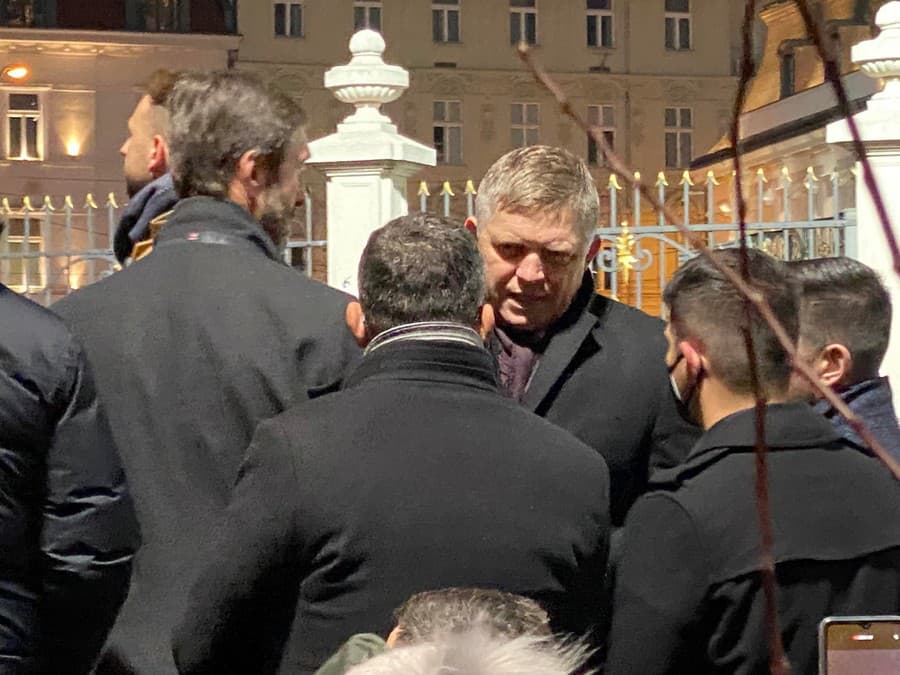 Photo gallery (7)
Source: Topky / Ján Zemiar
The participants themselves came armed mostly with Slovak flags, some even had banners with inscriptions such as "Chaputova wants a war with Russia" or "No US bases in Slovakia." At one point, the crowd also chanted "Long live Fico."
Songs like "In the Mountains" and "On the King's Stick" were also heard during the protest.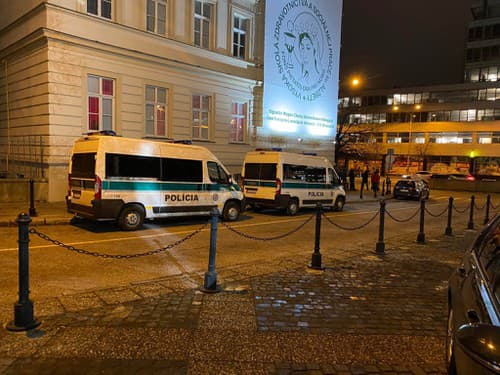 Photo gallery (7)
Source: Topky / Ján Zemiar
PROTEST in the center of Bratislava: Hodžovo námestie was filled with a crowd! Fico and Danko spoke on the stage and Hlas-SD also joined