The public health office issued information on Monday afternoon, which reduces the 10-day quarantine to 5 days if they are asymptomatic. So far, students who had a positive classmate in the classroom have had to be quarantined for 10 days. But that has changed since this week. Nevertheless, there are quarantine or positive numbers of students and the situation in schools is complicated.
Archive VIDEO The crisis staff was convened by the Minister of Health, the topic will be the omicron and the development of the situation, said the Minister of the Interior Mikulec
"Problem: In Slovakia, due to the DIVID system of isolating pupils, we will very likely have 25% of the population of Slovakia isolated and "at home" TOGETHER isolated and "at home" = about 1.5 million inhabitants and almost all schools closed. At the same time, only 10% of people (150,000) will be positive in the "last 5-10 days". clarified analysts from the Data without Pathos project.
According to them, in their opinion, all classes, schools and the entire academic life in the country will gradually close. For this reason too, they have a strong concern, which does not concern omicron, but the setting of quarantine healthy negative children. And since there are also small children in quarantine, one of the parents who normally works must be with them, and for the child's quarantine they must be on the so-called OČR, ie the care of a family member.
See you in a week, the kindergarten is closing
"Even in the case of school holidays, children are at home with their children and their parents, and somehow they change, or a grandmother, grandfather, neighbor will help. But it does not happen that they will call you to come for a child by 11:30 TODAY, because his classmate had a positive AG test. And it doesn't even happen that they will tell you that "I'll see you in a week, the kindergarten is closing". You can see the holiday plan on the kindergarten / school website and plan everything months in advance. Of course, there are diseases and you are not staying at home with your child for the first time. But now it will happen to many, if not all, " analysts said the problem was already happening.
Because there are also parents at home with a child who does not have a positive test, as well as no one with their families, because of a positive classmate. The problem, according to analysts, is that if household members overcome omicron, it would help to overcome the wave and retreat faster. However, most classmates are healthy, with no positive test or symptoms.
"This is evidenced by the statistics of positive children and the number of isolated pupils from Monday (17/1) last week (0.6% vs. 6%). The ratio is about 1:10. With isolated pupils, the parent stays at home, equally negative, healthy. The ratio increases towards 1:20 (some parents have more than 1 child)" they pointed out that it was a crazy relationship.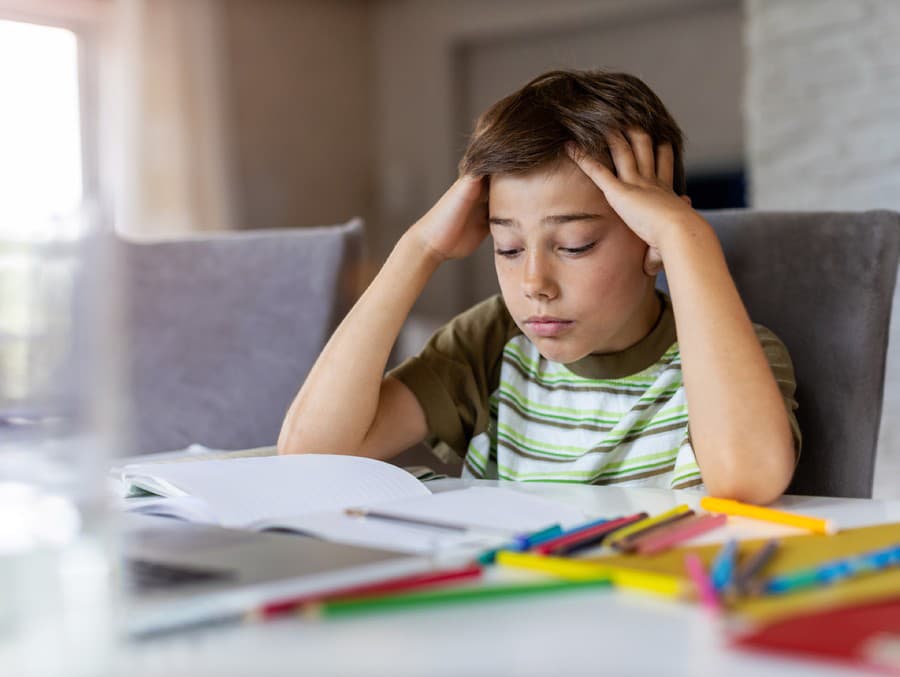 Photo gallery (5)
Source: Getty Images
Most kids at home?
However, the size of the problem can be fully seen from the data – as of yesterday, there were 12,000 positive children under 15 in the last 10 days, of which there were about 8,000 kindergartens and schoolchildren aged 4 to 12 years. It is this group of children who also needs a parent at home, who must find out from work and marry a pandemic PRC. In addition, their classmates also went to quarantine, which increases the number tenfold, we are talking about 80,000 students.
Together with the parents, this number will stop at 160,000. Today, another 2,000 students have been added, and if we followed the same system, we would find that there were another 40,000 people at home. According to analysts, in a few days this number will be at 200,000, while it is also necessary to take into account that some women do not work and their second or third child will be quarantined.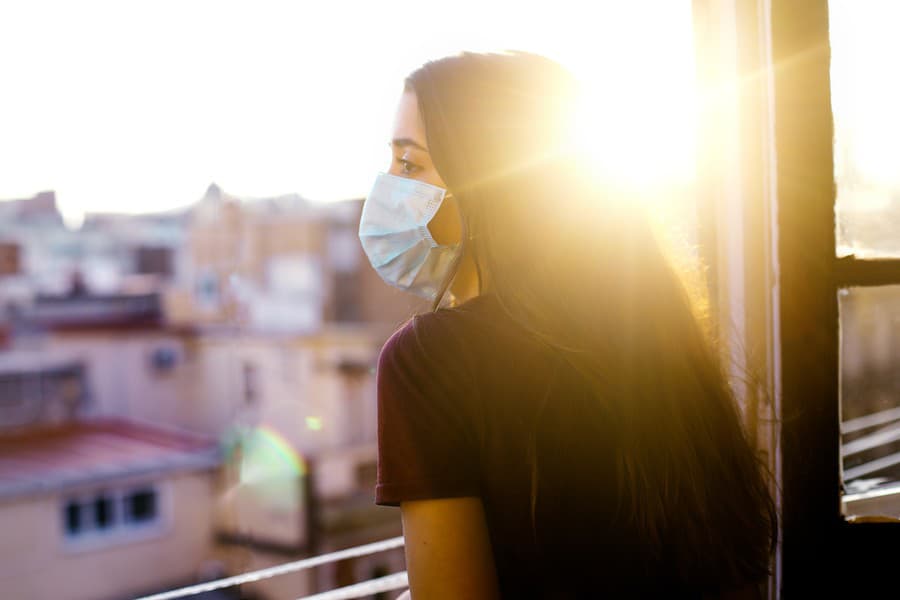 Photo gallery (5)
Source: Getty Images
"FUTURE MONDAY classes from the 10-day quarantine will return 11 days ago and also classes from the 5-day quarantine from yesterday. The problem, however, will be that in the meantime, many schools will close completely due to the large number of closed classes. And so they will not return anywhere what they learn this Friday, or next Monday morning. In reality, only a fraction of school students will be "current" positive, but many will be closed. The vast majority of students will be negative and healthy even after home testing. But without school and without sports, " stated.
For this reason, they assume that the majority of kindergartens, primary and secondary schools in Slovakia will close regional hygienists soon, which represents about 750,000 pupils. And half of them will be at home with their parents, so there will be about a million quarantined Slovaks, while only about 50,000 students and parents in the last 10 days will be really positive.
Praise to the competent
They pointed to experience from abroad, specifically the United Kingdom, where during the peak of omicron they had more than 1.3 million infected in 7 days and the real number of infected is estimated at 4.3 million in 7 days. "They were worried that the 1.3 mil. isolated in quarantine, plus their immediate surroundings might be missing, so they gradually changed the 10-day quarantine to 7-day and then 5-day, with the last 2 days you had to do 2 AG tests and both had to be negative. Then shovel back into the robots. And in schools, only a positive student and his classmates went home, the others remained in school after the AG test. That's what most of the world did in DELTE, let alone in OMICRONE, " they wrote.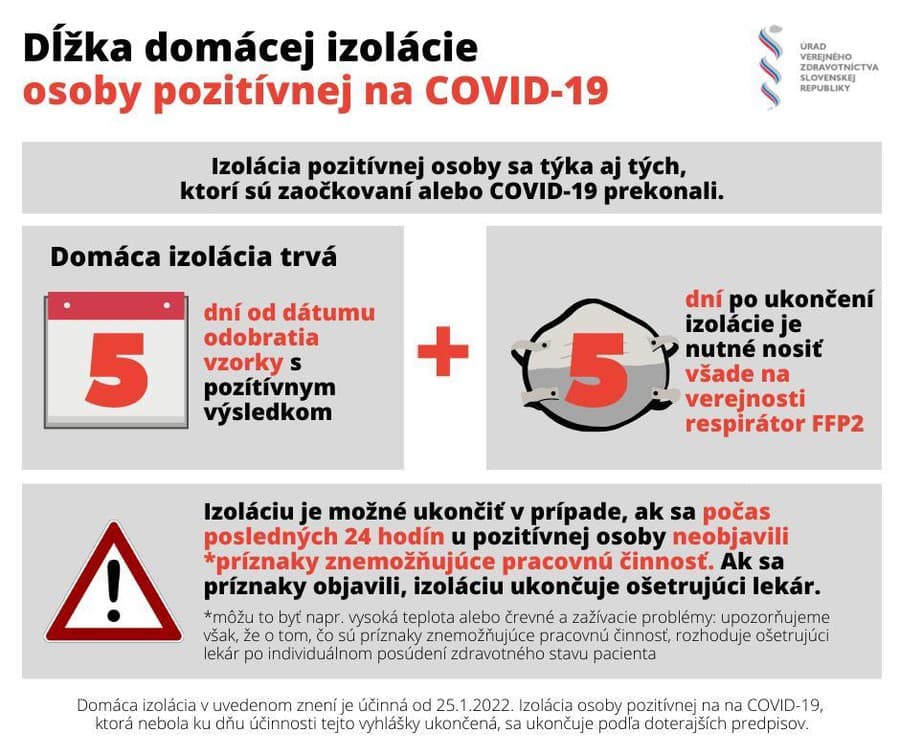 Competents were praised for reducing the quarantine to 5 days, even though, according to them, it is a border period. In addition, they suggest radically reducing the definition of close contact with pupils. According to analysts, it would also be good for positive antigen tests to be confirmed by PCR tests, because according to them, up to 38 percent of the tests in the Czech Republic were false positive. However, the Public Health Office has suspended the validation of the PCR test result so far due to high interest in testing.
"CORRECTNESS TEST: See the number of closed classes in kindergartens, primary and secondary schools in the Bratislava Region on Friday 15 and 22 January. It went 4 times, but kindergarten 10 times. This Friday, January 27, we expect around 750-1000 classes and dozens of entire schools. Next Wednesday at 1500, and most schools will be closed. Friday 4.2. are half-year holidays. When we start school on Tuesday, February 8, the omicron in Bratislava, Orava, Stropkov will be behind the top and we will drive down the hill, " concluded.
Omikron has sent a number of students home: Data analysts raise a warning finger: They point out several problems!