Data without pathos, as usual, published current data. The situation worsened and the incidence doubled in 60 districts in Slovakia. So far, only six are calm, but that will soon change.
Archive VIDEO The wave of OMIKRON is starting in Slovakia, so-called trial tents where patients will be divided
---
---
The situation has worsened in all districts
Currently, in terms of a seven-day incidence from PCR tests, the worst districts are Liptovský Mikuláš, Banská Štiavnica, Bytča, Kysucké Nové Mesto, Trenčín and Myjava. In seven days, however, the situation worsened in all districts, and everywhere there is an increase in cases and the arrival of omicron waves.
In a week-on-week comparison, however, the districts of Poprad, Tvrdošín, Sabinov, Prešov, Svidník, as well as Dunajská Streda, which according to the old COVID vending machine together with Bratislava are the best due to high vaccinations, dominate the rankings.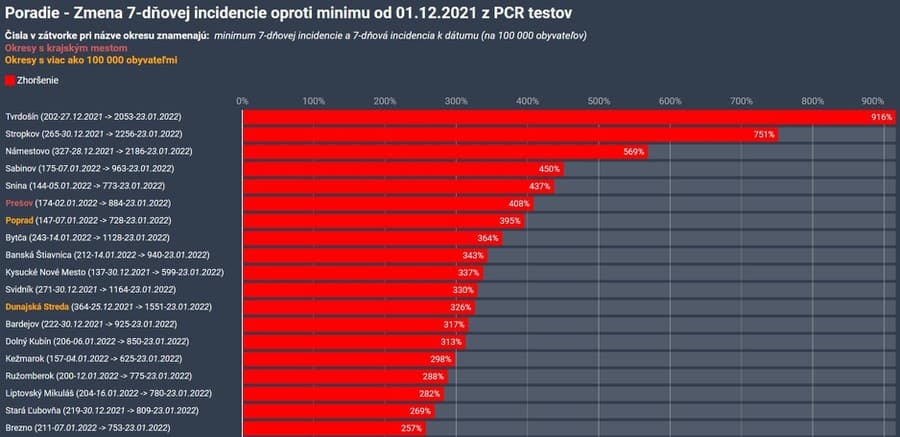 Photo gallery (9)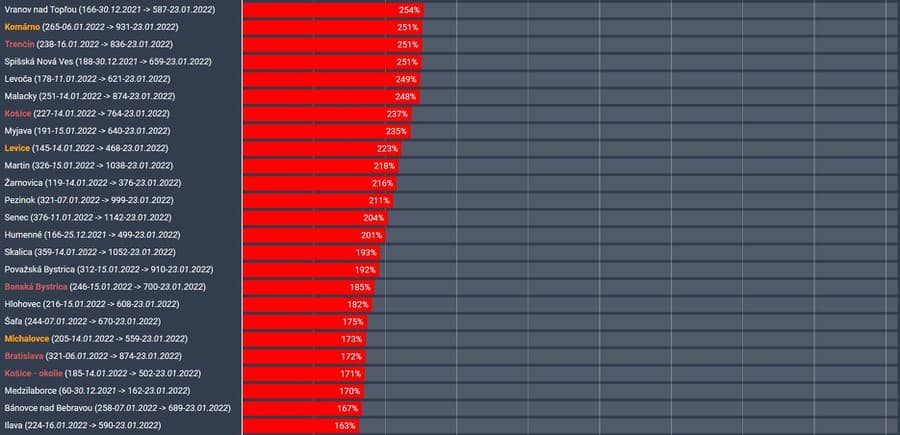 Orava overtook the east, deteriorating in Bratislava and Košice.
If we take into account PCR and antigen tests, as of January 23, the worst districts in terms of seven-day incidence were Námestovo, Tvrdošín and Stropkov. However, the situation has also worsened in the capital and the metropolis of the East.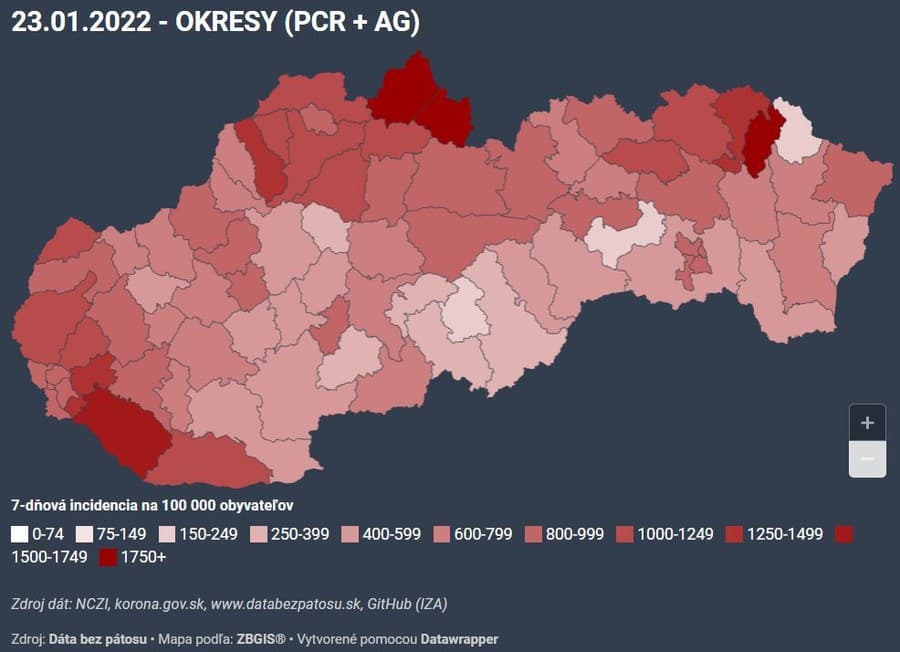 Photo gallery (9)
"Orava has already overtaken Stropkov, Bratislava to 999 and Košice to 990. 60 districts have doubled in a week," said analysts from Data without Pathos. "Well-being in Omicron, Revúca, Poltár, Krupina, Detva, Turčianske Teplice, Medzilaborce," they added.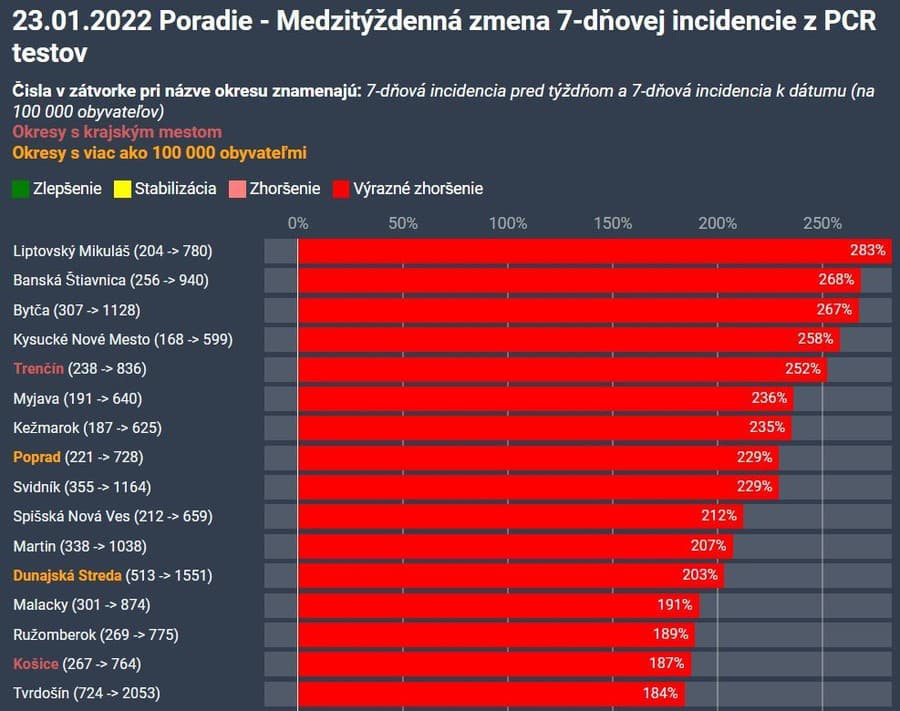 Photo gallery (9)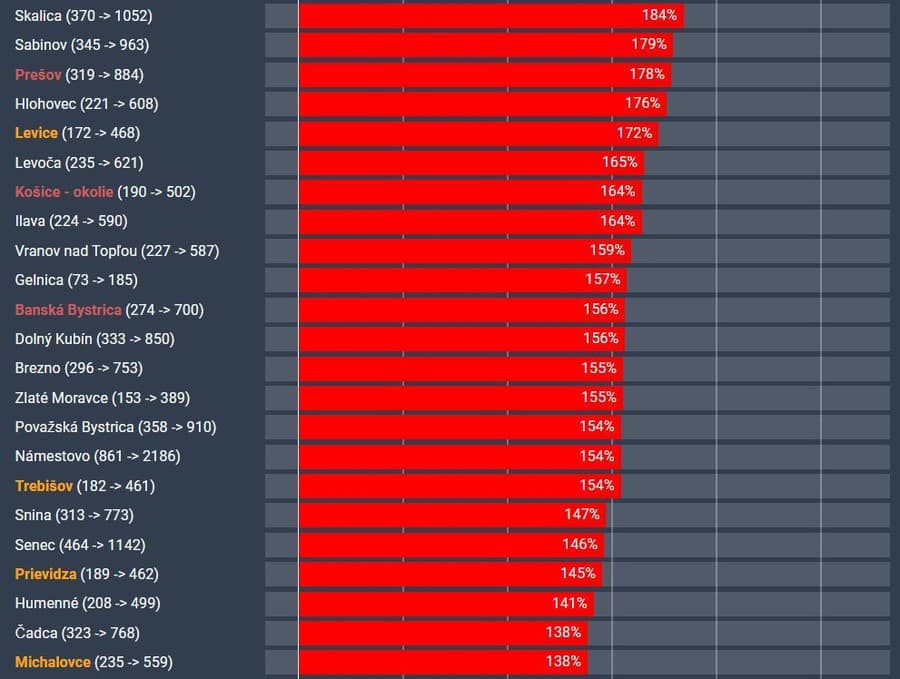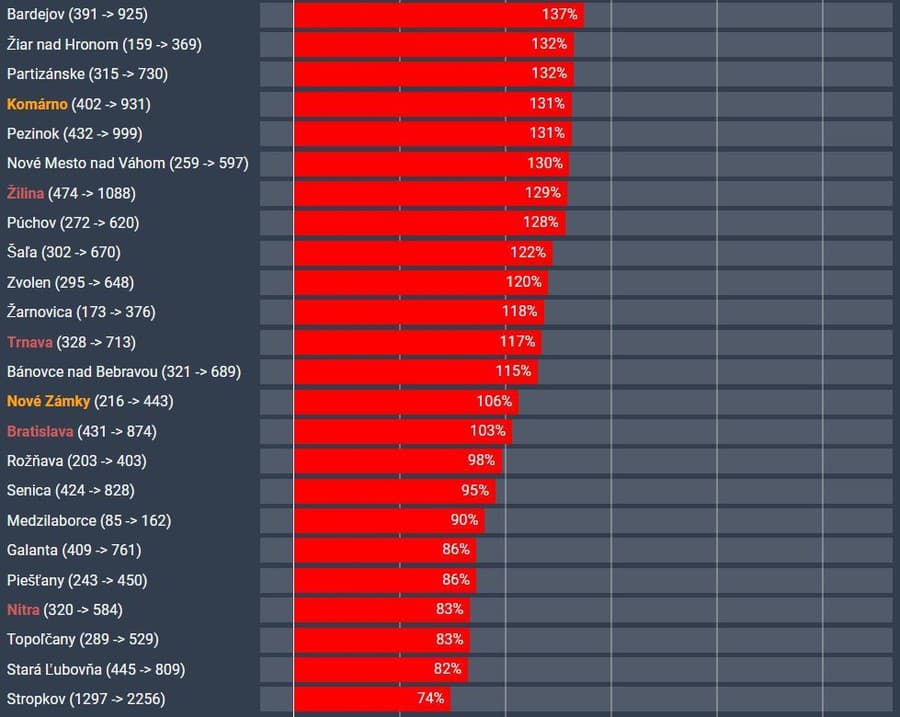 OMIKRON attacks: The situation has worsened in 60 districts! Bratislava and Košice are not well on either