The police in the state of Bavaria alone registered more than 100 meetings with tens of thousands of participants. Most people gathered in Nuremberg. In Thuringia, about 22,000 people took to the streets and about 10,000 gathered in the federal state of Mecklenburg-Western Pomerania in the northeast of the country.
Protesters in Magdeburg have a political record !!
01/24/22 pic.twitter.com/yh41Dar1hZ

– Kees71 (@ Kees71234) January 24, 2022
As the DPA points out, many of the protests are marked by "marches", especially in recent weeks. The reason is that the organizers do not report these events to the authorities as official protests. An estimated 100,000 people took part in similar protests last Monday.
"Freedom!" Nuremberg demonstrates the freedom of freedom !!
01/24/22 pic.twitter.com/FFZEhLaBh6

– Kees71 (@ Kees71234) January 24, 2022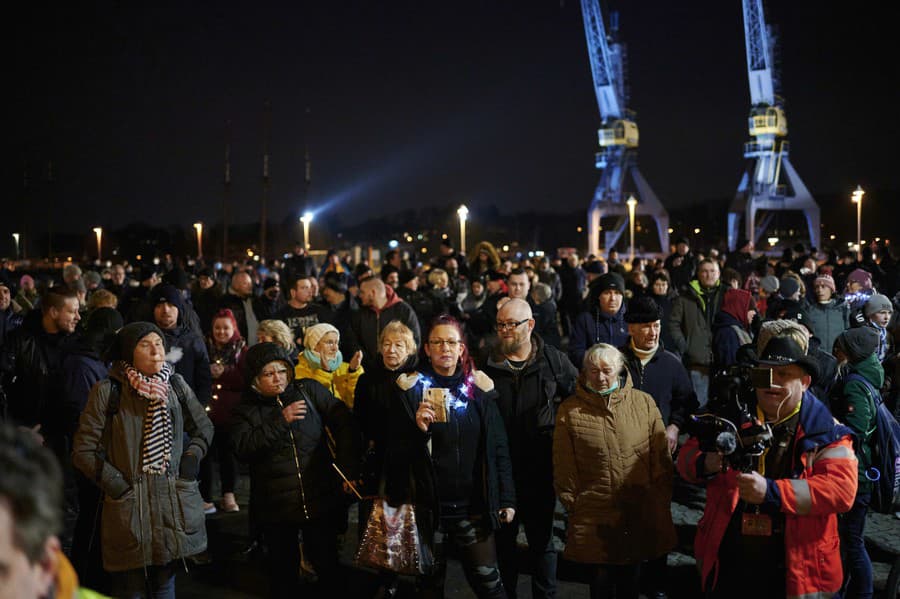 Photo gallery (3)
Source: SITA / Thomas Hantzschel / dpa via AP
German Chancellor Olaf Scholz announced on Monday that Germany, despite a sharp increase in new cases of coronavirus infections, will not tighten anti-pandemic measures yet, but will not proceed with their release. On Monday, German President Frank-Walter Steinmeier warned of threats to social reconciliation over the violence during protests against the government's anti-civic regulations. Specifically, in this context, he criticized the attacks on medical clinics and vaccination buses, or death threats addressed mainly by municipal politicians.