Hungarian footballer András Schäfer leaves FC DAC 1904 Dunajská Streda after two years and moves to the Union Berlin.
The management of the fortunaligist agreed with the fifth team of the German Bundesliga on the transfer of the 15-time Hungarian national team. He informed the DAC website.
Schäfer came to Žitný ostrov in January 2020, playing 61 competition duels for DAC. He scored 4 goals and 7 assists.
During his time in Dunajská Streda, he presented himself for the first time in the national team and last summer he started at the European Championships.
Read more Ferencváros scalp. The DAC ruined the premiere of a well-known coaching figure
He made a great name there, he even scored in the fight against Germany. At the end of the year, he won the Player of the Year vote in his home country and also won the Golden Ball of Hungary.
He also controlled the voting of our fans about the player in the fall.
Schäfer signed a contract with the Union Berlin after successfully passing health tests.
"András has had a fantastic period during which he was introduced to football Europe. As a club, we are very proud to have once again contributed to the development of a player who has reached the level of one of the top leagues.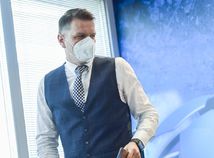 Read more Tarkovic will travel to the players. He wants to know their opinion
We are convinced that it will apply in the German Bundesliga. His case also confirms that young talents can trust our sports project and can go to a higher level at the right time, as long as the offer reflects the value of the player.
It is important that players know that we are not preventing them from fulfilling their dreams. We thank András for everything he did for our club and we wish him good luck in his new position, "said Jan Van Daele, DAC's sports director.