The Labor Minister told the government on Wednesday that, in his opinion, the discussion on compulsory vaccination was pointless. This is due to the fact that it is clear from practice from abroad that omicron attacks not only the unvaccinated, but also those who have been vaccinated. That is why it does not support compulsory vaccination.
Archive VIDEO Minister of Labor Krajniak does not support compulsory vaccination, the government has approved a postponement of premiums
Jakub Hložník also responded to the words of the Minister of Labor, claiming that his statement was a goal. However, to your own network. "This is not a comprehensive vaccination now, which is probably really pointless in our country, as a large part of the nation would rather risk ending up on oxygen or artificial lung ventilation than "supporting" farms with 40 euros per vaccine, what about the fact that treatment with uncertain in the end, it costs 40,000 and pharmaceutical companies earn much more, " pointed out Hložník on the social network.
This is only possible in Slovakia!
In his opinion, the main problem is that a member of the government practically claims that vaccination against the omicron variant does not make sense. At the same time, it refers to the experience of European countries, which, however, usually have at least 70 percent vaccination, or have at least 90 percent vaccinated at-risk populations of people over 60 and those with chronic diseases. He pointed to our situation, which is quite the opposite – only 48 percent of people are vaccinated and the hospitals are full of rooms for unvaccinated, dying coronavirus retirees.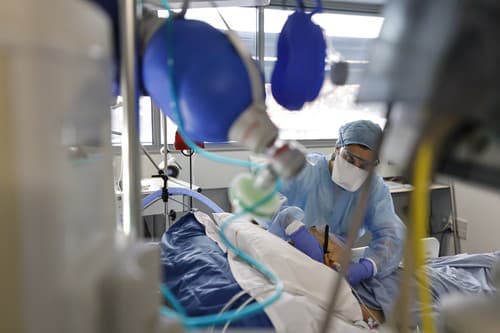 "For example, in our hospital there is a "normal" covid ward full of unvaccinated people over the age of 65, which is incomprehensible that people at risk age refuse to be vaccinated. It is PROVIDED that vaccination, even in the case of the omicron variant, protects, if not from the infection, at least from a severe course and especially death., " explained Hložník, who called on Krajniak to substantiate his claims with some studies. If he does not have such, he asks him to refrain from unprofessional comments on a matter which is not within his competence and which he does not understand at all. This is because it undermines the efforts of experts to end the pandemic. According to him, it is not common in any surrounding country for government politicians to question the effect of vaccines. On the contrary, according to Hložník's opinion, such a thing is possible only in our country.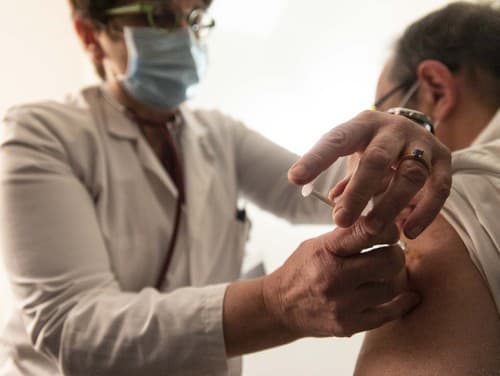 N

even government politicians torpedo our efforts!
"Everywhere else, at least when it comes to fighting a pandemic, politicians are united, but I'm sorry to be unfair, in fact, here they are almost united, but in undermining health professionals. So we medics can also tear up, explain, publish data, show people the reality, and in addition to a wave of primitive shit (against which the executive, prosecutor's office and courts do not absolutely protect us, we already have experience), our efforts are even torpedoed by government politicians. " Hložník is angry that politicians can be glad that health professionals still want to work in such an atmosphere and conditions.
It is the medics who are supposed to keep the country afloat and the politicians in power, because if they wrapped it up, they would end up too. He stated that it was time to comply with the Labor Code, which shows doctors how many overtime hours they can work. Peter Visolajský, a pediatrician and head of the Association of Medical Unions, has already pointed out that doctors often work more overtime due to the undersized staffing of health professionals than the law allows. "PS so that someone does not misunderstand it, this is not the promotion of comprehensive vaccination, only a reaction to the questioning of vaccination in connection with the omik variantron, " he concluded that it was time to thank the people who followed the measures, behaved responsibly and were vaccinated.
Primary Hložník put on Krajniak: You are undermining our efforts to end the pandemic! Goal, but into your own net