By law, the Judicial Council may dismiss its President if his or her holding may seriously jeopardize the credibility of the judiciary or his or her reputation and if he or she repeatedly violates his or her duties. And according to some, this is happening right now. She informed about the signing event for the call for Mazák's resignation in her blog Judge Dana Jelinková Dudzíková.
Mazák had to exceed his powers and act repeatedly without the discussion and consent of the judicial council and without a mandate.
They also accuse him of being passive and failing to take action to return to European standards and to address the shortcomings of judicial reform set out in the European Judges' Association Resolution and the European Commission's Rule of Law Report 2021.
Likewise, the failure to convene a meeting of the Judicial Council in person in periods when the pandemic situation allowed it, inappropriate political involvement and public political comments, or a double standard in commenting on court decisions and assessing proposals for disciplinary proceedings. They also point to the violation of the presumption of innocence by public statements.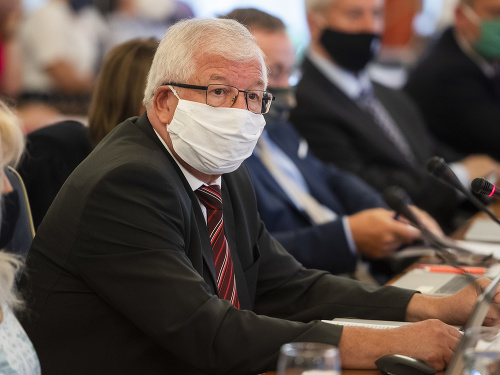 Photo gallery (3)
Source: TASR / Jaroslav Novak
"It follows from the above that Ján Mazák repeatedly violates legal obligations. Ján Mazák's tenure in office seriously jeopardizes the credibility of the judiciary and the reputation of the judiciary. "in turn," it is written in the blog.
The call is open for expressions of support for judges until 19 January 2022. If interested in extending the deadline, it will last until 21 January at the latest.