Non-attached Member Ľubica Laššáková, who is a member of Petr Pellegrini's non-parliamentary party Hlas-SD, ended up in hospital over the weekend. She informed about the unpleasant news on the social network and is currently hospitalized in Banská Bystrica.
Tied to a hospital bed
Laššáková broke her ankle, which complicated her free time. "It is said that a healthy person has a thousand wishes and plans – the only one sick … my plans for this weekend were different, unfortunately, the misfortune does not go to the mountains, but to the people and it happens very quickly," Laššáková wrote and attached a photo from the hospital bed.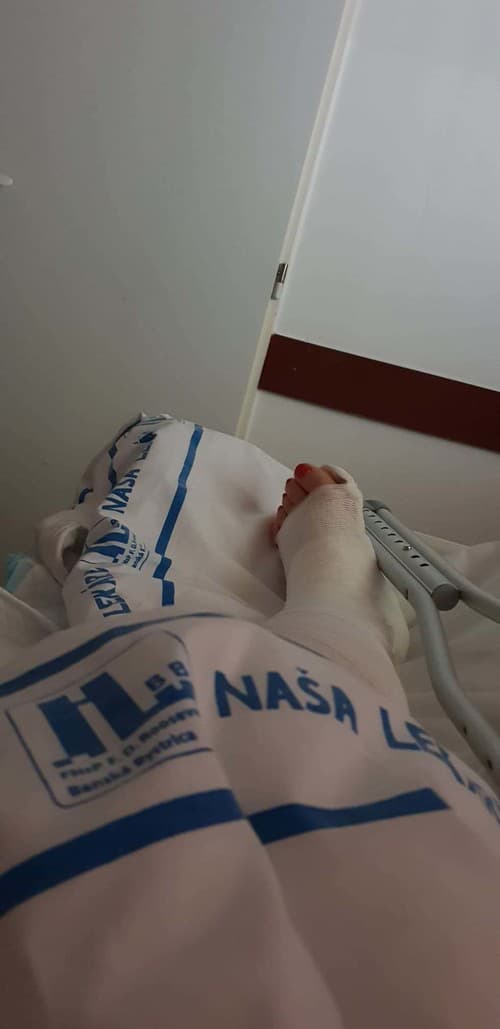 Source: Facebook / Ľubica Laššáková
"I thank the great team of traumatologists from Roosevelt Hospital for a perfectly 'repaired' leg and I believe that I will return home and work soon. Friends, I wish you good health and – caution …," she added. The accident happened shortly before a parliamentary session to be held on Tuesday. The deputies will meet at an extraordinary meeting to discuss the referendum between Slovakia and the USA.