1015 people with a positive PCR test were added, almost 57 percent were not vaccinated. The most positive tests were in the Bratislava region, and the least in the Košice region. 431 people had a positive antigen test, more than 64 percent of whom do not have vaccinations.
ARCHIVE VIDEO Minister of Health on the 4th dose: We are not considering it yet, in other countries they have vaccinated people earlier
The number of hospitalized remains below two thousand
There are 1807 patients with COVID-19 in hospitals, 380 people in JIS and OAIM, 190 people need support for artificial lung ventilation. Almost 82 percent of those hospitalized are not vaccinated or have only one dose of vaccine.
The third dose of the vaccine was given to 15,016 people yesterday (a total of 1,240,850), the second dose of the vaccine was vaccinated yesterday by 4002 people (a total of 2,620,783), and the first dose of the vaccine was given to 1,967 people (a total of 2,775,129).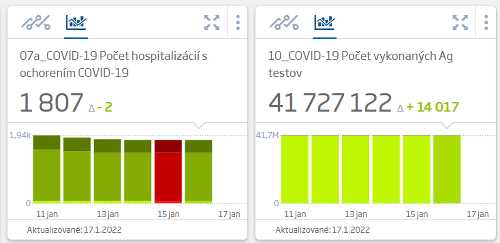 Source: korona.gov.sk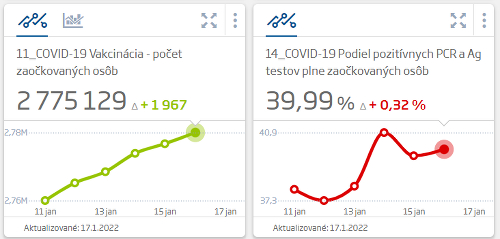 Source: korona.gov.sk