According to SHMÚ, the first pressure wave after the eruption of the volcano arrived in Slovakia on Saturday evening around 7.15 pm CET and "vibrated" the air pressure values ​​at meteorological stations for more than two hours. The first pressure wave took just over 14 hours to get from Slovakia to the eruption area. "Less than seven hours later (Sunday morning at 2.00 am CET), the second wave arrived from the opposite side and traveled to us on a longer track," added the institute.
The first and second waves were different
He also stated that the first wave was manifested by a relatively rapid increase in air pressure and a subsequent decrease. "The second wave, unlike the first, was characterized by a more pronounced drop in air pressure, which persisted for some time at some weather stations," meteorologists added.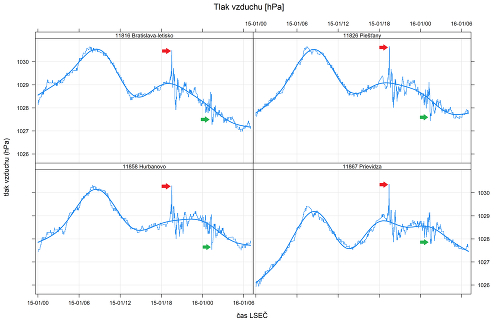 Source: Facebook / Slovak Hydrometeorological Institute