On the sidelines of protests against the health pass in France this Saturday, demonstrators gave their support to Novak Djokovic, who could be expelled from Australia.
Novak Djokovic's situation is going around the world. And even serves as an example during demonstrations in France. This Saturday, opponents of the health pass, which will become a vaccine pass, took to the streets to demonstrate to the sound of "Djokovic resistant", "Freedom" or even "No to the vaccine".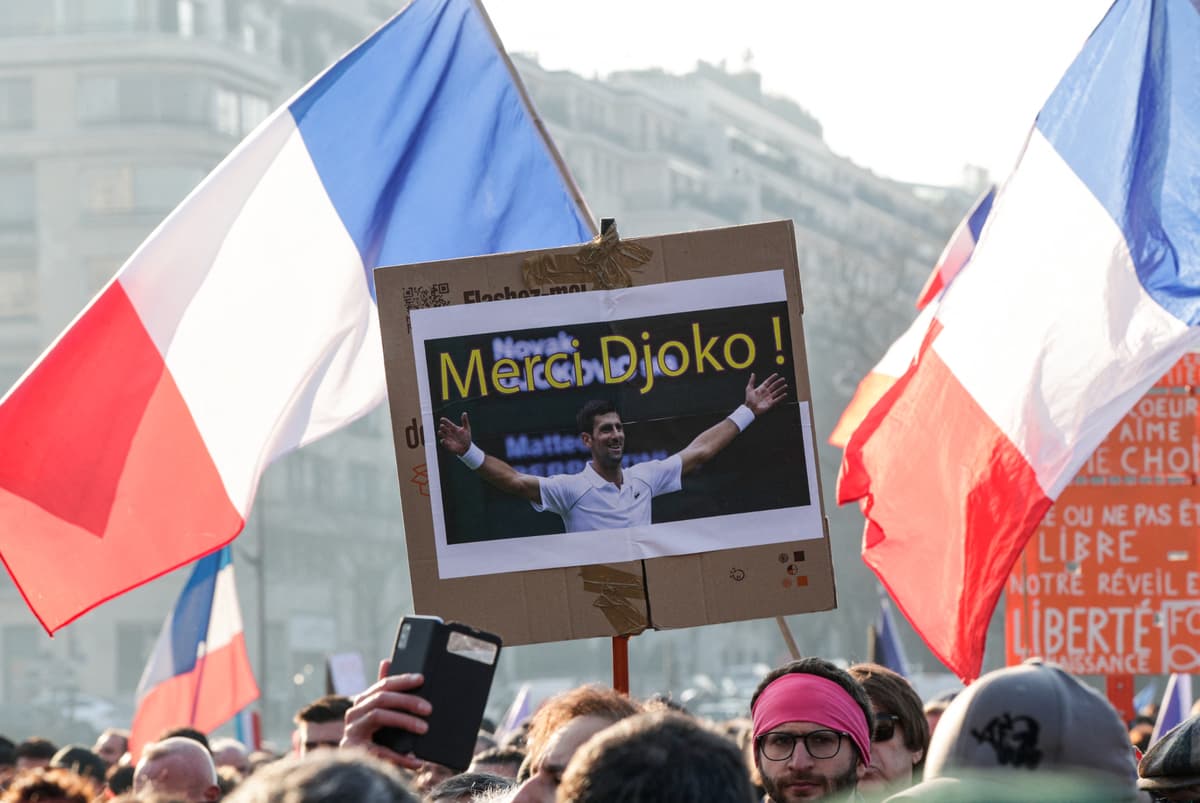 In Paris, the speakers at the podium made the crowd chant "Freedom Djokovic", in Serbian: encouragement intended for the tennis champion, whom the Australian government does not want to let enter its soil for the Australian Open because he is not vaccinated.
>> Follow the Djokovic case live
The Serb returned to administrative detention
Shared support at the other end of France: "Novak (Djokovic) is a bit of our standard bearer at the moment", assured AFP Pascal, who was demonstrating in Bordeaux. Came with a handful of parents of children enrolled in a tennis school in the Bordeaux area, he says he wants to support the club coach who will lose his job because he does not want to be vaccinated.
On the other side of the globe, the world number one was returned to administrative detention on Saturday in Melbourne. As reported by the Australian media, including the daily The Age and the ABC channel, it was at the now famous Park Hotel in Melbourne, in the Carlton district, that the Serb was sent. Referral hearings are scheduled for Saturday and Sunday in federal court, and authorities said on Friday they would not deport Djokovic from Australia until judges have ruled. The Australian Open will start on Monday.