Find here all of our live #PRESIDENTIELLE
In a video posted on social networks, Marine Le Pen formalizes her candidacy by posing as the main opponent of Emmanuel Macron.
"I am a candidate for the presidency of the Republic", announces Christiane Taubira. The new candidate detailed the priorities of her program with four pillars: youth, social justice, ecology and the Republic.
#COVID_19 The controversial bill transforming the health pass into a vaccination pass was voted on by the Assembly at second reading. Yaël Braun-Pivet, president of the law commission, talks about a vaccine pass on franceinfo who should be "applicable end of next week".
Jean-Jacques Bourdin, journalist at BFMTV and RMC, is the subject of a complaint for attempted sexual assault.
Tennis world number one Novak Djokovic has been returned to Melbourne for administrative detention after his visa was canceled for the second time by the Australian government. The latter maintains that the player not vaccinated against Covid-19 constitutes a public danger. Referral hearings are scheduled for the weekend before a Federal Court to decide on the player's possible expulsion.
The President of the Law Commission of the National Assembly swept aside the criticisms of the sponsorship system, recalling that "history has shown that no political current has ever been absent from a presidential election for lack of sponsorship".
After detailing her fourth priority focused on the Republic, Christiane Taubira looks back on her career and the meaning of her candidacy. "We are different, and the Republic is indivisible because society is not uniform."
Christiane Taubira now presents her priorities, starting with youth. It offers an income of 800 euros per month for 5 years to allow young people to study without having to work.
Christiane Taubira uses the figure of speech of the anaphora to draw the type of government she wants for France.
Christiane Taubira is speaking at the moment from Lyon, where she must announce her intentions for the presidential election. Our journalist Antoine Comte is on site.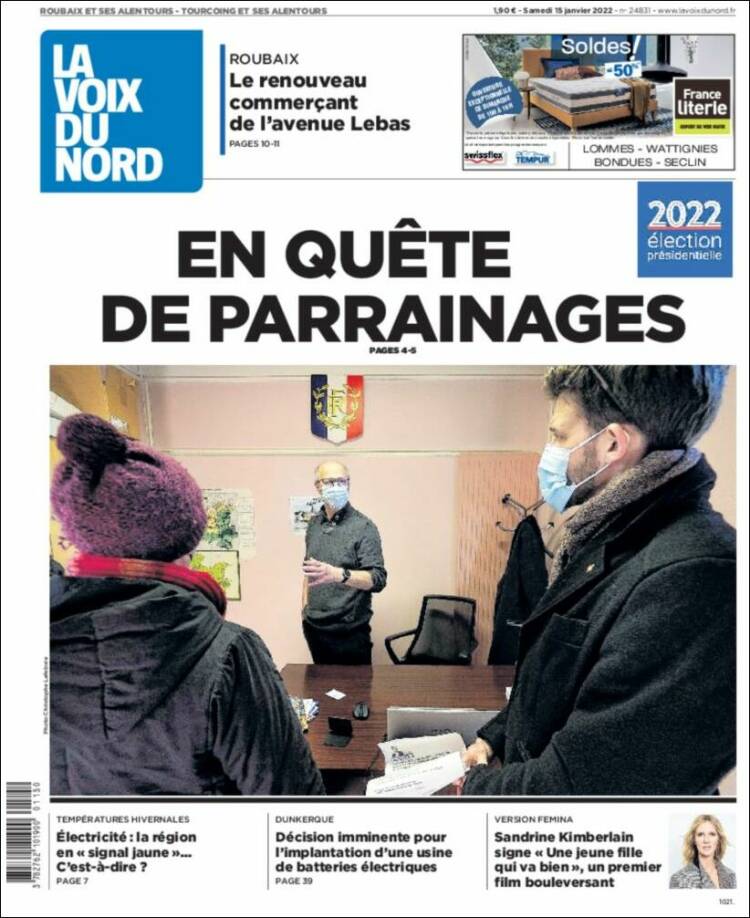 Marine Le Pen officially launches today in the race for the Elysée with a speech recorded at the Louvre and which will be broadcast at midday. By choosing this place, where Emmanuel Macron had celebrated his victory against her in 2017, she hopes to revive her duel against the outgoing president.