Being an angel of Victoria's Secret is a great prestige and honor. However, Australian Bridget Malcolm does not mention her work for this famous brand at best. She was their model in 2015 and 2016, and as she revealed in the 60 Minutes project, she had serious health problems at the time.
In her confession, the blonde is shocked by the words that Victoria's Secret management has pushed her to be extremely slim. As a result, Bridget was so weak and hungry for a while that it took her ten minutes to climb the stairs. "I suffered from an eating disorder. I relied on anxiety medication. I was constantly having panic attacks and was exhausted, " she recalls a difficult period of beauty, which took years before her health returned to normal anyway.
"My body was malnourished, my mind was malnourished, it was unbearable. What this company represented for me and for so many other women was extremely exploitative at the time. It felt like controlling women, " added a beautiful Australian woman in her statement.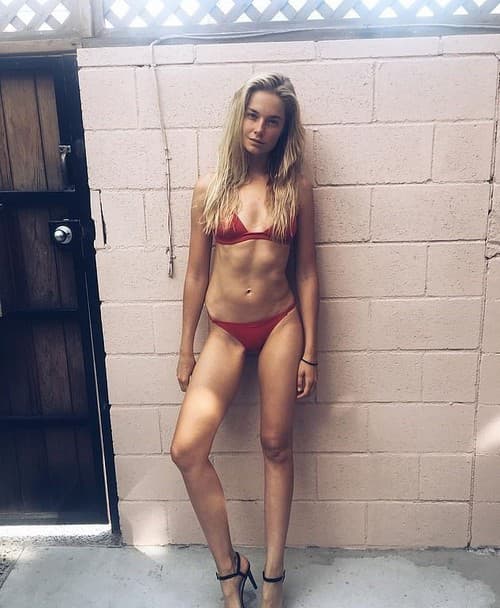 Source: Instagram / bridgetmalcolm
Bridget met with the pressure that she should be poorer at the beginning of her modeling career. As usual, when she was 14, she was discovered on the street by a modeling scout. And that's when her problems started.
The model reveals that she saw the solution on a hunger strike. "It simply came to our notice then. I had to stop because I was constantly fainting. I was mad at myself. I was determined to last 5 days, but I couldn't work at all, I couldn't move, " shocks.
Over time, Bridget assesses that although she was smiling at the catwalk and in front of the lenses, she was dead inside, according to her own words. "I had a terrible, empty feeling. I was afraid that if I didn't do something, the rest of my life would look like this, " Bridget concluded her confession.
A spokeswoman for Victoria's Secret provided for Daily Mail opinion: "At Victoria's Secret, there is a new team leader who is fully committed to continuing the brand transformation with a focus on creating an inclusive environment for our associates, customers and partners to celebrate, uplift and win all women."