Already on Tuesday, after a short break, the Hospital series returns to Jojka's screens. One of the central characters in it is played by the talented singer and actress Nela Pocisková.
In addition to filming the series, Nela also pursues her son Hektor and daughter Lilianka, as well as her singing career. As she recently revealed on the instagram, another video for one of her songs should see the light soon. In it, Pocisková will show what she will look like in retirement.
Thanks to clever make-up makers and costume designers, she had significant wrinkles on her face, and her head was decorated with gray hair during filming. "And that's how I woke up in the morning," she wrote to the photo of Nela, who was obviously enjoying the filming.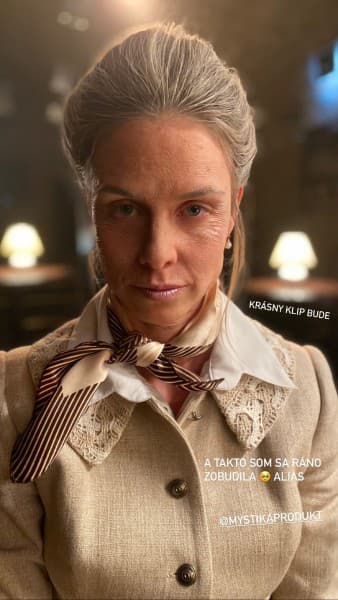 Source: Instagram NP