Felix Slováček had already announced a breakup with Lucia Gelemová, but when it turned out that she had someone else, he literally started to rage. He returned to his wife Dagmar and they had several conversations in which they did not spare his ex-mistress.
And their relationship? He never finished. "You know, Felix didn't leave in principle. After all, he was here practically every day, we still functioned as a family and no words divided us, " stated for Expres.cz Dáda. She added that she would not take Felix back or think.
And so they spent the holidays together with their children. "Not only me, but also our children and animals are happy to be together again. It certainly had a good effect on their psyche, " the actress for Blesk melted away.
But her daughter Anička, who makes a living from music and acting, sees it differently. Her words do not indicate any family idyll. "I really can't go from them anymore. I decided to distance myself from them publicly if I did not comment on anything. They don't even realize how it hurts Felix, " she also stated on behalf of her brother.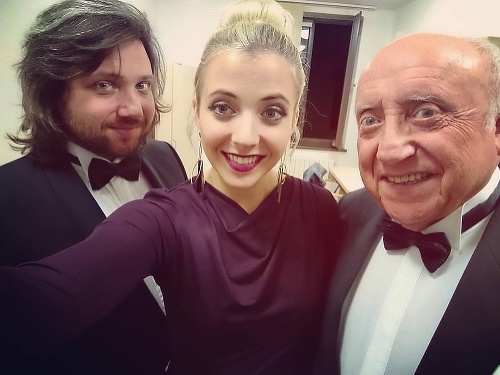 Source: Facebook / Instagram AS