Slovak motorcycle racer Štefan Svitko took the final twelfth place at the 44th Dakar Rally.

TASR

14.01.2022 11:33, updated: 11:51
Photo:

Red Bull Media / Zuma Press / Profimedia
Štefan Svitko at the Dakar Rally 2022.

In the end, he did not manage to fight his way to the top ten, when he finished Friday's 12th stage on the 18th place.
The overall winner of the Dakar was the British Sam Sunderland, for whom this is the second overall triumph in his career after five years.
The thirty-two-year-old Brit led the overall standings from the 2nd to the 6th stage. He returned to the position of leader on Thursday and maintained it during the final special stage with a start in Bishi and a finish in Jeddah.
He finished in eighth place, but lost only 3:25 minutes to his closest pursuer and stage winner Pablo Quintanilla of Chile.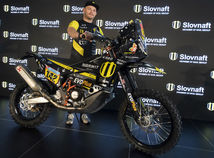 Read more They go on an adventure on the Dakar. Don't die
On Friday, Australian Toby Price took second place with a shortage of only eighteen seconds, with whom Svitko was fighting for the top ten. Chilean Jose Cornejo Florino finished third (+29 s).
The Slovak rider achieved the worst overall result since 2019, when he resigned from the rally after the eighth stage. On Thursday, however, his move into the top ten, which was his goal, looked promising.
He lost only 71 seconds to Price and an improvement in last year's 8th place was not ruled out, but after the first checkpoint on Friday he fell sharply and received a one-minute penalty at the finish.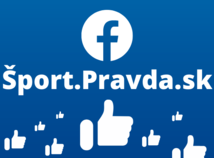 We pay attention News, discussions, comments … Join us and follow our FB page Šport.Pravda.sk
Nasser Al-Attiyah, a Qataran, added the fourth overall victory of his career to the Dakar after triumphs in 2011, 2015 and 2019.
He was the leader of the overall standings from the first stage and even though he did not add the victory after the fourth day, he had a 27:46 minute lead over the legendary French WRC driver Sebastian Loeb.
In it, South African Henk Lategan enjoyed the victory with a time of 1:35:19 h. Dakar recorder Stéphane Peterhansel from France finished in second place with a loss of 49 seconds and third place went to another South African Brian Baragwanath (+1: 51 min).
The crew, composed of the Czech driver Miroslav Zapletal and the Slovak navigator Marek Sýkora, took 31st place on Friday and finished in 24th place in the overall standings.
Dakar Rally – Stage 12 (Bisha – Jeddah, 164 km):
motorcycles: 1. Pablo Quintanilla (Chile / Monster Energy Honda) 1:40:00, 2. Toby Price (Aus./KTM) + 18 pp., 3. José Cornejo Florimo +29, 4. Joan Barreda Bort (Šp. / Monster Energy Honda) +1: 13 min., 5. Mason Klein (USA / Bas KTM) +1: 23, 6. Luciano Benavides (Arg./Husqvarna),…, 18. Štefan SVITKO (SR / Slovnaft Rally Team ) +9: 04
final ranking after the final stage:
1. Sam Sunderland (Great / GasGas) 38:47:30 h, 2. Quintanilla +3: 27 min., 3. Matthias Walkner (Rak./Red Bull KTM) +6: 47, 4. Adrien van Beveren (Fr./Monster Energy Yamaha) +18: 41, 5. Bort +25: 42, 6. Florimo +38: 06,…, 12. SVITKO +59: 17
cars: 1. Henk Lategan (JAR / Toyota Gazoo) +1: 35: 19 h., 2. Stéphane Peterhansel (Fr./Audi) +49 pp., 3. Brian Baragwanath (JAR / Century) +1: 51 min., …, 31. Miroslav Zapletal, Marek SÝKORA (CZ / SR / Offroadsport) +13: 57
final ranking after the final stage: 1. Nasser Al-Attiyah (Cat./Toyota Gazoo) 38:33:03, 2. Sebastien Loeb (Fr./Bahrain Raid Xtreme) +27: 46 min., 3. Yazeed Al Rajhi (S. Arab. / Overdrive Toyota) +1: 01: 13,…, 24. Zapletal, SÝKORA +6: 36.11