The main danger of a presidential campaign is the unexpected. This adage, which the presidential majority keeps in mind to protect itself from any excess of confidence, was confirmed on Thursday 13 January. Nobody at the top of the state had anticipated a national strike by teachers and education staff. Nobody had imagined that the movement would be followed by 31% of teachers, according to the count of the Ministry of National Education, and by more than 60% of them, according to the unions, putting nearly 80,000 demonstrators in the street , according to the Ministry of the Interior. Even more embarrassing, less than a hundred days before the first round of the presidential election, no one had predicted that the representatives of parents of students would be associated with the exasperation of teachers in the face of a health protocol deemed too heavy, too complex. and too moving.
From now on, the executive fears that the movement, for the time being linked to the health crisis, will degenerate and relay the deeper anger that is simmering within national education. A subject conducive to ignite under the effect of the presidential campaign. Already in the midst of teachers pounding the pavement in Paris, the candidate of insubordinate France (LFI), Jean-Luc Mélenchon, did not fail to accuse the Minister of Education, Jean-Michel Blanquer having "half demolished the school", when Yannick Jadot, candidate for Europe Ecologie-Les Verts (EELV), called for an end to "mistreating teachers".
In an interview at Parisian, Damien Abad, adviser to Valérie Pécresse, candidate for the Les Républicains (LR) party, also criticized the Minister of Education for having created " a big mess at school ", while castigating more broadly the results of the five-year term of Emmanuel Macron. "On the reform of the baccalaureate and high school, the objective was simplification, the result is a situation as complex as before. He failed to make education a means of social ascent. Today, equal opportunities are an illusion and social advancement is an illusion", attacks the deputy of Ain.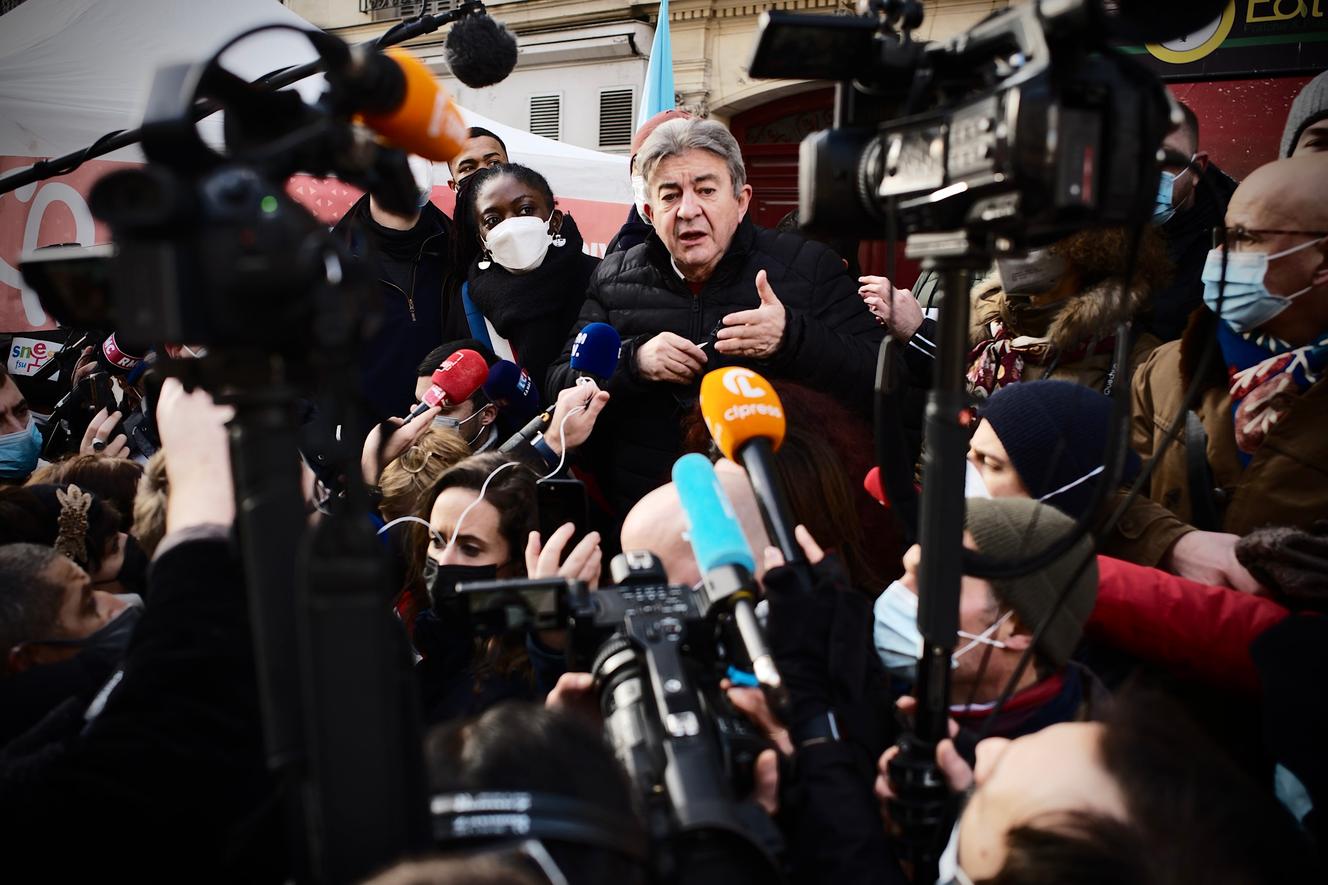 " Go forward "
To put out the nascent fire as quickly as possible, the Prime Minister, Jean Castex, received, late Thursday afternoon, the trade unions of education personnel and parent-teacher associations. The meeting, which took place at the Ministry of National Education "in the presence", in the words of Matignon, Minister Jean-Michel Blanquer, also included the Minister of Health, Olivier Véran, by videoconference, after having tested positive for Covid-19.
You have 69.19% of this article left to read. The following is for subscribers only.