After great success came a challenging return to the long arcs. Petra Vlhová enjoyed her premiere in speed disciplines in the current year of the Alpine Ski World Cup.
Photo:

SITA / AP

,

Giovanni Maria Pizzato
Petra Vlhová.

"The first training was a tap because I didn't stand on long skis for a long time. In addition, I am still regenerating after the previous slaloms, "Vlhová told RTVS after Thursday's downhill training.
She took 35th place, losing 3.51 seconds to the victorious German Kira Weidle.
"I still have Friday's training ahead of me. I will try to find a perfect track, which is very important in the downhill, "continued 26-year-old Liptáček.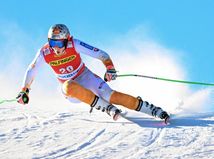 Read more It ran 120 km / h. Vlhová returned to long skis
After winning a small slalom globe, which she sealed for Tuesday's second place in Schladming, Austria, she enjoyed a day off.
"I barely lived, I was sleepless and tired. All the stress subsided, which made me even more tired. I got together. I practiced a bit and I'm here, "Vlhová admitted.
In Zauchensee, in addition to today's downhill training (10.45), there will also be weekend races. On Saturday there is a downhill (10.45) on the program, on Sunday there will be a super-giant slalom (11.30, broadcasts are broadcast by RTVS).
He will be preparing for these and other races in speed disciplines in a training group consisting of several smaller ski teams.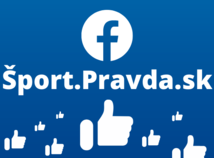 We pay attention News, discussions, comments … Join us and follow our FB page Šport.Pravda.sk
"We are connected with other teams, there are more of us. I don't know exactly who is there, but I know that the Czechs are also there, " said Vlhová for šport.sk
"We are part of an international group. With the Czech Republic, Sweden, Australia and some other smaller teams, "added head coach Mauro Pini.
Petra Vlhová's team thus cooperates again with Ester Ledecká's team. In the past, this has brought both results excellent in the fight against the Alpine powers.
Joint training is especially important so that coaches on longer slopes can cover all sections of the track via a video camera. In addition, mutual heckling also plays a big role.
---
Petra Vlhová and her program in the season 2021/22
| | | |
| --- | --- | --- |
| Date of the event | Place and discipline | Location of Vlhovova |
| October 23 | Sölden – a huge slalom | 3rd place |
| November 13 | Lech Zürs – parallel slalom | did not start |
| November 20 | Levi – slalom | 1st place |
| November 21 | Levi – slalom | 1st place |
| November 27 | Killington – giant slalom | canceled |
| November 28 | Killington – slalom | 2nd place |
| December 3 | Lake Louise – downhill | did not start |
| December 4 | Lake Louise – downhill | did not start |
| December 5 | Lake Louise – super G | did not start |
| December 11 | St. Moritz – super G | did not start |
| December 12 | St. Moritz – super G | did not start |
| December 18 | Val d´Isere – exit | did not start |
| December 19 | Val d´Isere – super G | did not start |
| December 21 | Courchevel – giant slalom | 4th place |
| December 22 | Courchevel – giant slalom | 5th place |
| December 28 | Lienz – giant slalom | 2nd place |
| December 29 | Lienz – slalom | 1st place |
| January 4 | Zagreb – slalom | 1st place |
| January 8 | Kranjska Gora – giant slalom | 15th place |
| January 9 | Kranjska Gora – slalom | 1st place |
| January 11 | Schladming – slalom | 2nd place |
| January 15 | Zauchensee – exit | |
| January 16 | Zauchensee – super G | |
| January 22 | Cortina d'Ampezzo – exit | |
| January 23 | Cortina d'Ampezzo – super G | |
| January 25 | Kronplatz – giant slalom | |
| January 29 | Garmisch Partenkirchen – downhill | |
| January 30 | Garmisch Partenkirchen – super G | |
| February 7 | Beijing Olympics – a huge slalom | |
| February 9 | Beijing Olympics – slalom | |
| February 11 | Olympic Games in Beijing – super G | |
| February 15 | Olympic Games in Beijing – Congress | |
| February 17 | Beijing Olympic Games – combination | |
| February 19 | Beijing Olympics – team competition | |
| February 26 | Crans Montana – exit | |
| February 27 | Crans Montana – exit | |
| March 5 | Lenzerheide – super G | |
| March 6 | Lenzerheide – giant slalom | |
| March 11 | Are – a huge slalom | |
| March 12 | Are – slalom | |
| March 16 | SP final in Courchevel – downhill | |
| March 17 | SP final in Courchevel – super G | |
| March 18 | SP final in Courchevel – team competition | |
| March 19 | SP final in Courchevel – slalom | |
| March 20 | SP final in Courchevel – huge slalom | |
Overall World Cup standings (after 19 of 37 competitions): 1. Shiffrin (USA) 866 points, 2. VLHOVÁ (SR) 831, 3. Sofia Goggio (ITA) 657, 4. Hector (Sweden) 568, 5. Holdener (CHE) 408, 6. Brignone (ITA) .) 407
Slalom standings (5 of 9): 1. VLHOVÁ 580 points, 2. Shiffrinová 340, 3. Holdenerová 321, 4. Liensbergerová (AUT) 262, 5. Dürrová (DEU) 252, 6. Gisinová (CHE) 187
The order in FIG. slalom (after 5 of 9 races): 1. Hector 362, 2. Shiffrin 316, 3. Worley 307, 4. VLHOVA 251, 5. Bassin 160, 6. Siebenhofer (AUT) 130
Super-G ranking (after 4 of 9 competitions): 1. Goggio 320, 2. Brignone 227, 3. Curtonio 216, 4. Shiffrin 205, 5. Gutova-Behramio 180, 6. Mowinckelova 158
Downhill standings (after 3 of 9 races): 1. Goggio 300, 2. Johnson 240, 3. Puchnerova 152, 4. Suterova 145, 5. Siebenhoferova 124, 6. Delagova 112
Order of parallel competitions (1): 1. Slokarová 100, 2. Stjernesundová 80, 3. Lysdahlová 60, 4. Bassinová (ITA) 50, 5. Hectorová 45, 6. Monsenová (NOR) 40
© Copyright reserved