In addition to Australia and his home country, Serbian tennis player Novak Djokovic has caused a stir in Spain as well.
Photo:

TASR / AP

,

Bernat Armangue
Novak Djokovic trains in Marbella, Spain in early January 2022.

At the turn of the year, he traveled from Belgrade to Marbella, although only Serbian citizens who were either vaccinated against COVID-19 or applied for a special permit could enter the country, which did not happen in the case of the world ranking leader.
Djokovic is not vaccinated and plans to start at the inaugural grand slam tournament of the Australian Open season with an exception after overcoming COVID-19.
According to the Spanish media, the local authorities began to check his December trip to Marbella, which he concealed in documents submitted in Australia.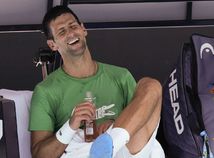 Read more After waiting, they drew Djokovic's opponent. The minister is on the move
According to Djokovic, his agent made a mistake by incorrectly marking a box on the form regarding the traveler's past.
According to the Cadena Cope radio station, Djokovic did not have a vaccination certificate when entering Spain, so his trip to the European Union was illegal.
They saw the 20-time Grand Slam champion in Marbella on New Year's Eve, January 2 and 3, and were photographed and filmed at the spa.
He trained and handed out autographs at the local Puente Romano tennis club, the daily El Pais reported. According to the media, Djokovic also owns a house in Marbella.
However, the Spanish Ministry of the Interior denied information from the local media, according to which Djokovic would be officially investigated for violations of coronavirus rules.
"The reports are not true. Neither the government nor the police have ordered an investigation into the athlete, "a spokesman for the Ministry of the Interior told Politico.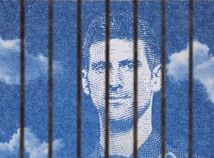 Read more All eyes on Australia, but what about Serbia? Djokovic is also threatened with imprisonment at home
Djokovic succeeded in an Australian court on Monday and was able to begin preparations for the Australian Open. However, his start in the tournament is still undecided.
Australian Immigration Minister Alex Hawke has the power to revoke Djokovic's visa and is considering the matter.