An unmanned train with 22 wagons was released on Monday evening at the Košice-Barca railway station. On our side, it could not be stopped, so it passed to the territory of Hungary. After about 25 kilometers of uncontrolled driving, she stopped between Hidasnémeti and Zsujta stations. The information was provided by the Hungarian media. Later, our railway workers also confirmed them.
"The train Pn 49720 (ZSSK Cargo) was brought to the Barca railway station on Monday evening by the executive carrier Petrolsped Slovakia, sro at the Barca railway station, a train was running around the railway station, and during this activity a train driver from Petrolsped Slovakia, sro, the train set was arbitrarily set in motion, " explained Silvia Kuncová, Director of the Office of the General Director of ZSSK Cargo.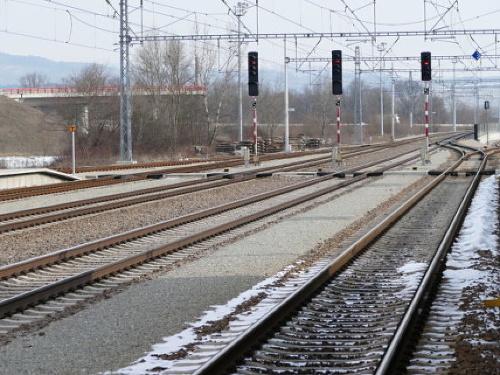 Source: TASR
The cause of the spontaneous movement of the set is already being investigated. Based on information from Hungary, the sloping conditions of the line on which the train was diverted were used to stop the train. The good news is that there has been no damage to the health of employees or damage to property.
"An accident incident is currently being investigated, so we will comment on the incident after the investigation is completed." Ria Feik Achberger, a spokeswoman for ŽSR, said about the whole matter.
Hungarian railways closed the railway line between Hidasnémeti and Abaújszántó at the time of the incident investigation, and the Hidasnémeti railway border crossing was closed for a short time.