According to the still invalid judgment, the Kotleb family have to apologize to Bihari in their newspaper, on their website and also to pay 5,000 euros as compensation for the damage.
"I take this as proof that hoaxes and lies can be won. Proof that we still live in a rule of law in which the individual as well as society as a whole can defend against such misinformation and fabrication. And last but not least, when "Being the target or witness of such false accusations, it makes sense to speak out. And even if it takes a while for justice, in the end the truth will always show and the liars remain defeated." Bihari said. She added that she would not keep the amount for her private purposes, but would use it to combat misinformation.
About a year ago, ĽSNS distributed its party newspaper throughout Slovakia with a photo of Bihari and announcing that it was "Gypsy fanatic", which received thousands of euros in subsidies from the then Minister of Education Martina Lubyová and went to promote them "perverted agenda" children to school.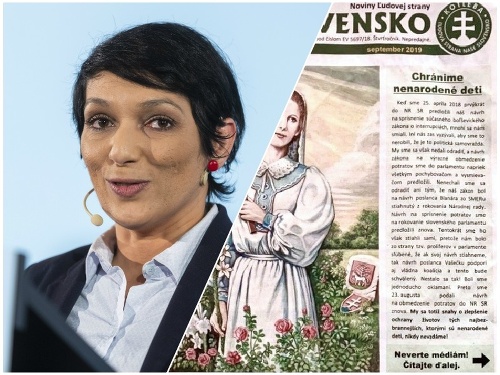 Source: TASR – Jaroslav Novak, Facebook / Michal Truban
"It was a clean lie from start to finish, so I decided to fight," said Bihari, who at the time of the charge announced a fund to cover the costs of legal representation. "As an ordinary person with a professional background in non-government, at that time freshly engaged in a political party in which I operated for most of the year at the time, I had no bold accounts and therefore could not afford to bear the costs of legal representation. It was generous people and I took the promise that, if I succeeded in the lawsuit, I would not keep the amount for my own private use, but use it to combat misinformation. I'm really looking forward to joining the next matches for the truth. " concluded.