The local police drew attention to the incident that took place in a grocery store on Plzeňská Street in Prague at the beginning of December. A man who did not have his upper airways covered as entered the store, as the current rules required. A member of the security service therefore warned the customer to put on a respirator on his face.
However, the man was of the opposite opinion and continued to trade. The security guard therefore stood in his way to prevent him from entering the store in a non-violent way. And that started the conflict. At first only verbal, but the customer ended with a punch in the face of the security guard. Subsequently, they both joined in, delivering both fists and kicks.
"After the battle, the attacked security guard had to seek medical treatment because the attacker had caused him a lower jaw fracture." police said. The man even had to undergo an operation in which his jaw was reinforced with two titanium plates and six deeds.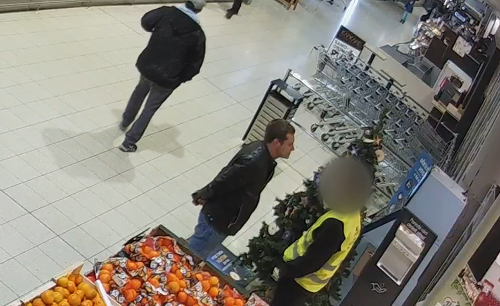 Source: Facebook / Police of the Czech Republic
"In connection with a case under suspicion of injury, we are looking for the identity of the attacker on camera. If you know him, contact 158," said the Czech police.