According to Halgašová, we must take examples from countries where the measures work. "The worst in this situation is chaos and uncertainty. I want to believe that the situation will improve, but rather we are moving to open the serious topic of compulsory vaccination." stated.
We will not avoid a debate on compulsory vaccination
If the situation continues to deteriorate, we will probably not avoid this discussion. "I would be very happy if we could find another way to motivate people to get vaccinated. I see great reservations in communicating with the public and this needs to be seriously worked on." he thinks. Halgasova tries to follow the measures, encourages people who do not want to be vaccinated to take vitamins, to reconsider their attitude to vaccination and to follow all recommendations.
A divided society bothers me
"I am very troubled by a divided society. It is also the responsibility of us politicians, whether coalition or opposition, and, unfortunately, I must say that part of the opposition takes the unvaccinated hostage, and they do not care whether these people survive or not. They are all looking forward to their growing popularity. " she stated.
The hardest thing is coalition life
The hardest thing for her in two years of the pandemic is coalition life. According to her, the SaS party has always tried to take a rational approach to solving problems and taking measures. "Unfortunately, the factual discussion and arguments were mostly overshadowed by emotions and personal attacks that did not help and will not help Slovakia. I am optimistic, so I still believe that under Eduard Heger we can be a cohesive team and we will all agree, " said COVID is not a "smarter wins" competition.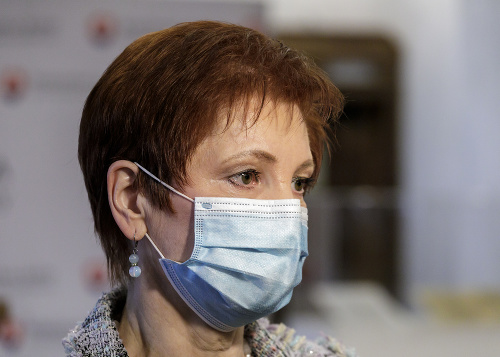 Source: TASR / Dano Veselský
I don't know about any positive side of COVID. "I think not only me, but many people have already understood that the highest value is health and human life. Material goods are secondary. But COVID also showed us that in crisis situations, the country must have a statesman with a view that can unite society and do not divide, " she added.