In 2022, Renault will end production of the Kadjar SUV. His successor will be new from the ground up. The change of name is also related to this.
Photo: Renault
Renault Austral – 2022 The successor to the Kadjar model, which lasted only one generation, will be renamed Austral. However, he will continue to be a close sibling of Nissan Qashqai. That is, his new generation, which we already know.
Renault introduced the Kadjar SUV in 2015. It was not a bad move. In Europe alone, almost 100,000 customers opt for it every year. But Renault probably expected more. Technologically, it was based on the sister and yet more successful Nissan Qashqai. Maybe that's why the new Qashai stayed with its original name, while Renault decided on a total change. Related to this is the change in the name of Kadjar's successor, which will be introduced next year. Renault chose the name Austral for it.
It is derived from the Latin word "australis", which means "southern". "Austral evokes the energy and warmth of the southern hemisphere. It's a name that invites you to travel and is therefore ideal for our new compact SUV. It harmonizes the balance of sounds that are easily uttered by people around the world, giving the name a true sense of internationality, "commented Sylvia Dos Santos, head of Renault's name strategy department.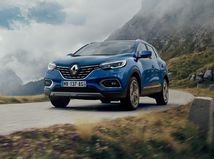 Read more Renault Kadjar: Facelift brings design retouching and new engines
The novelty is to have a length of 4,510 mm and will complement the new Arkana, Captur and electric Mégane E-Tech, which has plunged into the waters of crossovers. The basis will be the alliance platform CMF-C. It is possible that several other derivatives will emerge from Australia. For example, an extended version as the successor to Koleos and an SUV-coupe, which would be represented in the offer by the little-sought Talisman. As the new Qashqai has indicated, Austral is also likely to give up the diesel engine.
The most interesting should be the hybrid, which designates Nissan as E-Power. This would mean that the main traction motor would be a 140 kW electric motor, powered by a 1.5-liter 4-cylinder petrol engine. However, both axles are expected to be driven only in the version with a classic 1.3 TCe combustion engine, CVT transmission and mild-hybrid support. We will find out more in the spring, when Austral has its premiere scheduled.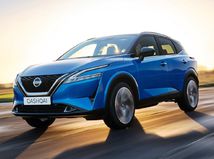 Read more Nissan Qashqai: The third generation has a new foundation and hybrid e-Power