According to the WHO, Omicron has already been reported in at least 24 countries. "Truth be told, Omicron will dominate and rule the world in three to six months," Leong Hoe Nam, an infectious disease specialist at Mount Elizabeth Novena Hospital in Singapore, CNBC.
CORONAVIRUS According to WHO experts, this is the only good news about the omicron variant
Nice idea, but …
Vaccine manufacturers are already working on the development of variant-specific vaccines. They do so in case omicron avoids the protection offered by existing vaccines. Both Pfizer and Moderna said they would need at least three months to develop a vaccine that targets this new variant. But according to Nam, it will be too late. "Nice idea, but frankly, it's not practical. We won't be able to send vaccines on time and by the time they arrive, virtually everyone will be infected with omicronome due to its high infectivity and transmissibility." claims.
However, experts do not yet know exactly how portable this new variant will be. Some argue that the high number of spike protein mutations in omicron means that it can spread more easily than any previous variant of the virus. "The mutation profile of this variant is very different from other variants of interest. Although some mutations are also found in the delta, this is not a delta, it's something else." pandemic White House adviser Anthony Fauci said.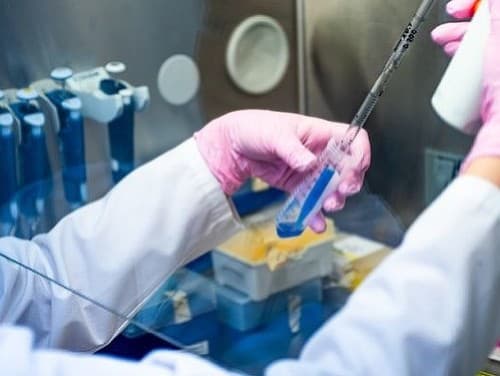 Source: Getty Images
Everyone is afraid
Other experts, on the other hand, do not believe that the omicron will cross the delta. According to the WHO, the delta still represents 99 percent all covid infections worldwide. Study Researchers at the Broad Institute in September found that there were at least three mutations in the delta variant. Tulane University virologist Robert Garry, who made a direct comparison of the mutations in the delta and the omicron, told CNN that he had not seen many important mutations that would indicate that the omicron was more contagious than the delta. According to virus experts, it is probably too early to say whether the omicron or delta will be the dominant option in the next few months. "Everyone is afraid that the omicron will be significantly more portable than the delta. At first glance, it looks like it could be, But it may be completely wrong. Nobody knows at the moment. The problem is that our data is very limited, " said Jeremy Luban, a virologist at the University of Massachusetts Medical School.