"The light of the Christmas tree that we have lit together, may it be a hope for all of us to cope with these difficult times together." the president declared. The tree was joined with her by the head of the covid department at the Ružinov hospital, Juraj Smaha, and the doctor, Sabína Smahová, from the Department of Pediatric Hematology and Oncology, Faculty of Medicine, Comenius University and the National Institute of Pediatric Diseases.
"I just wanted to give them a little Christmas atmosphere because they, like thousands of paramedics all over Slovakia, will not have a completely peaceful Christmas," the president explained. She reminded that in the current pandemic situation, health professionals all over Slovakia are making a sacrifice that is unimaginable for many.
In addition to paramedics, she also thanked all professions that have a job or a job change during the Christmas holidays. The Christmas tree standing for the palace comes from Buková near Trnava. Lesy SR helped with its security.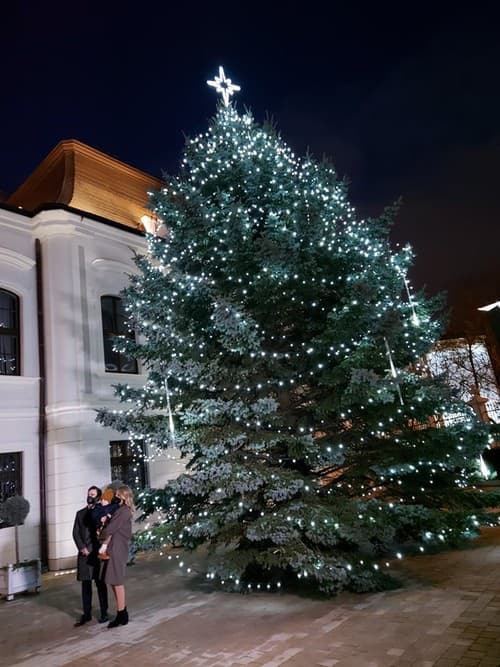 Source: Topky / Vlado Anjel