The Mercedes EQS is an electric car with one of the best mileage on the market. Stuttgart's flagship manages to cover over 800 km on a single charge, but the German premium carmaker has unveiled an upcoming model that will even cover more than 1,000 km without a charging stop, the portal informs Electrek.
Extreme travel can be achieved in two ways. The first is to install a battery with a large capacity, but as a result, the electric car becomes much more expensive, larger and heavier.
The second way is to create an electric car with high drive efficiency and low air resistance coefficient. Such an electric car can travel long distances on a single charge with a smaller battery.
In the case of cars such as Mercedes, both of these methods come together. A nice example is also EQS modelwhich is the vehicle with the lowest coefficient of air resistance. This factor, in combination with the large 108 kWh battery, ensures a range of over 800 km on a single charge.

DON'T OVERLOOK
I drove hundreds of kilometers around Slovakia with a Mercedes EQS. This is what the new electric era looks like
Lucid with their Air model, which is equipped with a 118 kWh battery and travels 1,000 km on a single charge, does the same.
The new king is already under development
The Stuttgart carmaker plans to show the revolutionary Vision EQXX electric car at the beginning of next year. The date of 3 January 2022 suggests that this could be the case at the CES conference.
COO carmaker Markus Schäfer on the social network LinkedIn shared some interesting information about the future of the most efficient electric car in the world. The range of over 1,000 km on a single charge in real conditions will be real thanks to extremely low consumption, even at a full-fledged motorway pace.
Schäfer states that the Vision EQXX consumes only 10 kWh / 100 km. Currently, the most efficient electric car when driving on the highway is the Tesla Model 3 with a consumption of 14 kWh / 100 km, writes InsideEVs.
With the novelty, which we will see in a few weeks, Mercedes wants to achieve an air resistance coefficient value lower than 0.20, which is currently achieved by the EQS model.
Efficiency will be key in the future
Also the CEO of rival carmaker Lucid he said recentlythat the size of the batteries in future electric cars will not be so important. The key should be the efficiency of the electric car in terms of aerodynamics and minimal losses in the propulsion system.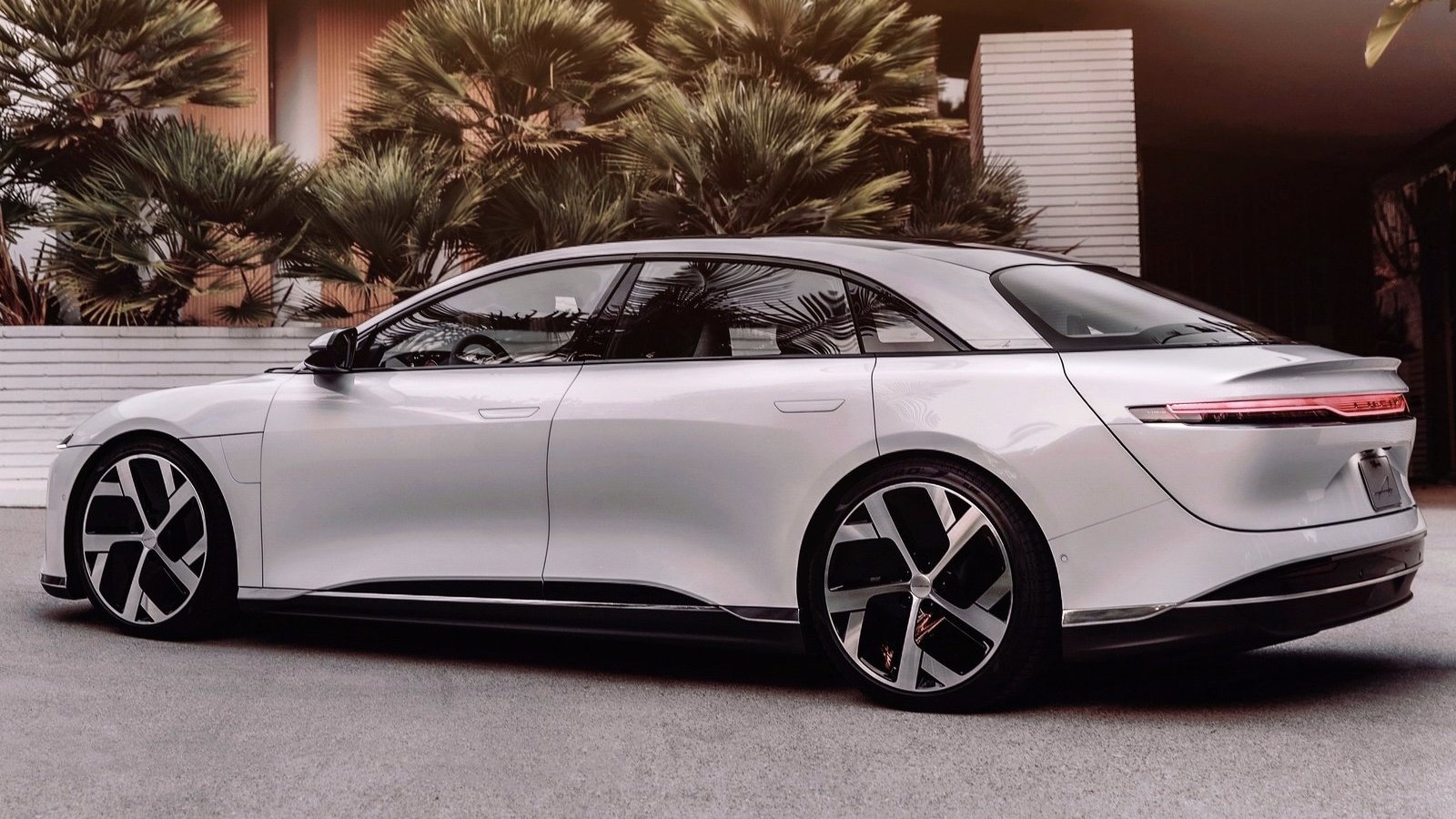 Lucid Motors
The new Lucid Air has so far surpassed all existing electric cars on the market. The head of the carmaker attributes this success to this, according to him even the most important thing about electric cars. He talked about efficiency at recent conference California carmaker.