Ralf Rangnick is reportedly close to signing a contract with the management of the English football club Manchester United, which should lead by the end of the current season.

TASR,
The truth

11/27/2021 07:39 AM
Photo:

SITA / AP

,

Jens Meyer
Ralf Rangnick in a picture from 2019.

The lawyer of the 63-year-old German coach said that both parties had agreed on the terms of cooperation.
Rangnick is currently the head of the sports department at Lokomotive Moscow. Following the dismissal of Ole Gunnar Solskjaer, the "red devils" leadership said they would look for a temporary helmsman to lead the team by the end of the season.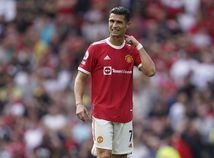 Read more The devils are worried. Who will pull them out of hell?
According to Kicker magazine, Rangnick will sign the contract by May 2022 and then work for Old Trafford for another two years as a consultant.
In the past, the German led RB Leipzig or Schalke 04. He was a mentor to compatriots working on the benches of Premier League clubs Thomas Tuchel (Chelsea) and Jürgen Klopp (Liverpool).
"Unfortunately, a good coach is coming to Manchester United," Klopp said with a smile for Sky Sports.
"An experienced coach who has built two clubs out of nothing. Manchester United will be well organized on the field, which is definitely not good news for other teams, "he added.