Yesterday Thursday, Olympique de Marseille was outclassed by Galatasaray (4-2). Here are the notes of the Olympians in the regional and sports press this Friday morning. In video, the Tops / Flops of the editorial staff of Phocean.
Dieng and Guendouzi saved?
The regional daily sinks the majority of players with Boubacar Kamara and Luan Peres at their lowest. The only ones who avoided the sinking, according to our colleagues, are Mattéo Guendouzi and Bamba Dieng.
Lopez (4) – Lirola (3), Saliba (3), Caliba-Car (2.3), Peres (2) – Guendouzi (5), Kamara (2), Gerson (2.7), Gueye (3) – Dieng (5.3), Milik (4)
Sampaoli (3)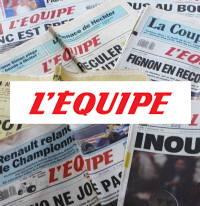 Gerson at its lowest
The sports daily gives the average to 4 players: Bamba Dieng, Mattéo Guendouzi, but also Arkadiusz Milik and Pol Lirola. Gerson is the worst rated with a 2/10.
Lopez (4) – Lirola (5), Saliba (3), Caliba-Car (3), Peres (3) – Guendouzi (5), Kamara (3), Gerson (2), Gueye (4) – Dieng (5 ), Milik (5)
Sampaoli (3)