On Czech social networks and through various advertisements, people are specifically trying to infect with new coronavirus, they state Novinky.cz. "I am currently looking for someone who has a coronavirus child at home. I am offering 10,000 Kno for transmitting the virus to me. I will pay the money as soon as the infection is confirmed by PCR. Every six months, the body needs ten days of self-medication. " it was written in one of the advertisements. Another offer was equally incomprehensible: "Doesn't anyone have a positive person at home? I'd like to make her a tea, kiss her on the forehead, and deny her early recovery. I need the paper to overcome the coronavirus. First a 14-day vacation, then six months of rest, and they'll let me go everywhere. "
Especially from the second advertisement, it is clear that some are concerned with circumventing the established measures, or spilling out of work. "Similar offers also appear two or three times a week," Radim Smička, the founder of the largest Czech server with Bazos.cz ads, said.
The police know about it
These offers are also registered by the Czech police. "We monitor similar cases, but we do not make statistics from them. They are mostly published in closed groups on social networks, where we do not have access." said Ondrej Moravčík, spokesman for the police presidium in the Czech Republic. He added that since the beginning of the year, they have registered a total of 121 cases of personal injury through a contagious human disease. But it's not just COVID-19.
Almost 26,000 coronary infections increased in the Czech Republic: Most since the beginning of the pandemic
"It always depends on the decision of the law enforcement authorities. If it is proven that it was a criminal offense of spreading a contagious disease, the basic penalty in this case is imprisonment for up to three years." presented by lawyer Štepán Ciprýn. In addition, bribery or incitement to commit such an offense may be considered a criminal offense, with which there is a risk of imprisonment for two years.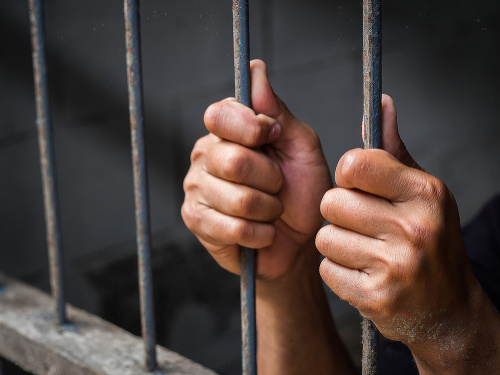 Source: thinkstock
Others address it differently so that they become infected as soon as possible. "I've been trying for several months. I don't wear a veil, I don't use disinfectant, I go wherever I want, I meet whoever I want, even if the person is positive." Karolína described her situation on Facebook. According to experts, such behavior is risky. "In the young and healthy generation, overcoming the disease is much less dangerous than in the elderly," immunologist Václav Hořejší said. "People do different nonsense, but if the result is that they get to the hospital due to their inappropriate behavior, they then unnecessarily burden the healthcare system. " he added.