In the United States, where this shopping has its roots, Black Friday falls on the last Friday in November. However, it is definitely not strictly limited by this date. Especially in our region, many shops offer discounts several weeks in advance or apply them at least for the whole weekend.
However, Jan Mayer, director of purchasing consultant Heureka.sk, warns that this year's event will certainly reflect the lack of components in the key category of smart products, missing containers, a significant increase in transport prices and extended delivery times. "We do not anticipate significantly lower discounts, but rather a more limited offer and a lower number of products at special prices," stated.
He also pointed out that Black Friday is primarily a marketing move for merchants, so it is good to control the resulting prices with multiple vendors. "When making a purchase decision, it's important to keep in mind that product prices are often raised before the promotion itself, or discounts are calculated from a price that the product has never been offered on." he added.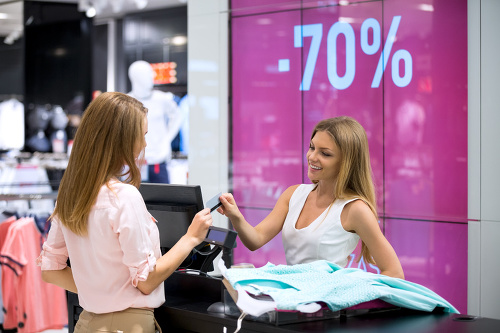 Source: gettyimages.com
The favorite item that people are buying these days is undoubtedly electronics. Several stores now offer you a new TV or refrigerator for a good price.
This year, too, you will traditionally buy cheaper in the NAY network. Discounts are climbing up to 50 percent, and customers will find products across all popular categories, from TVs, smartphones and coffee makers to washing machines and refrigerators. You can use Black Friday from 9 a.m. on Friday, November 26 until Sunday, November 28.
The DATART department store also offers better electronics prices. He has discounts on selected products across the entire range. However, it also has a selection of top products that are popular with customers and pay a significant discount, which is, however, limited in time. "Discounts on selected TOP products are always limited in time and due to the current situation with a lack of assortment caused by the coronary crisis, we have some products included in the stock in limited quantities and can be sold out quickly," pointed out Sabina Boudová, marketing manager of DATART.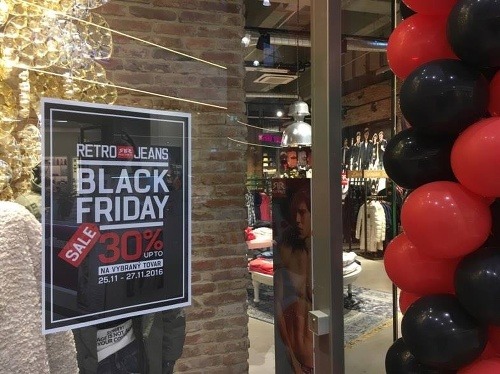 Source: Photo: Ján Zemiar
The TPD online store also draws attention to the same problem. "The year 2021 is really specific. We are struggling with a shortage of goods, which is caused by increased demand, a shortage of materials and raw materials, and in the case of our range, the shortage is also increased by the chip crisis." stated on behalf of Ondrej Majtán. They focus on the sale of appliances that underwent a change in energy labels in March 2021, such as refrigerators, washing machines, dishwashers, televisions, monitors and the like. Discounts vary up to 53 percent and last until November 28.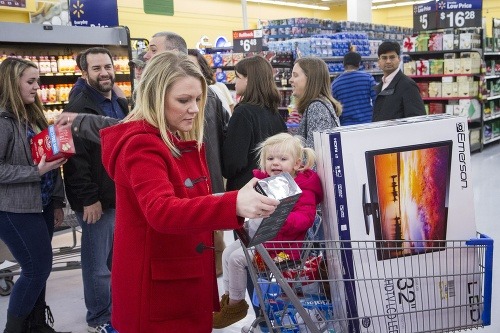 Source: TASR / AP
You can also buy cheaper on Alza.sk these days, until 28 November. The store promises the lowest prices in the last 365 days. The discount is determined separately for each product, while for some pieces it is 5 percent, for others 50 percent and more.
The Klarstein.sk e-shop, which focuses on the sale of household and kitchen appliances, now has discounts on refrigerators, dishwashers or mixers, as well as other products. The promotion is valid until November 26. The amount of the discount varies, but for some products it exceeds 70 percent.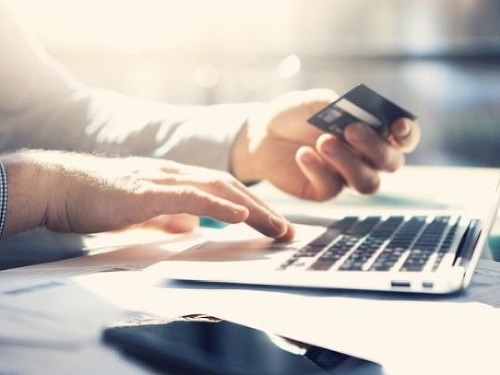 Source: Getty Images
They have launched discounts on MALL.sk well in advance, so customers can buy more cheaply for 8 weeks. In addition, if you buy the goods from October 8 to midnight from November 24 to 25. You will be automatically entered into a draw for 20,000 euros. The stock will culminate on November 28 and can reach up to 75 percent. However, be aware that some discounts are limited in time. Customers can return everything purchased between October 8 and December 26 without giving a reason, until the end of January next year.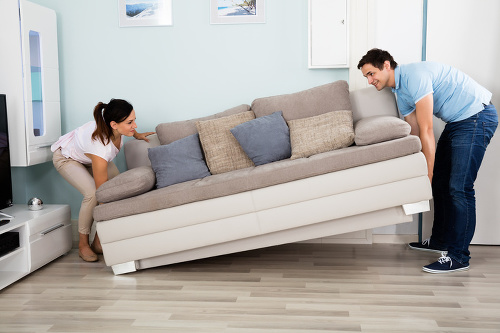 Source: Getty Images
Blak Friday is also in full swing at Andreashop. "BF discounts extend across the entire spectrum of our online offer, it includes products of all categories that we have in the e-shop – that is, from white and black technology, through small household appliances, cosmetics, furniture, garden tools, hobbies, toys, drugstores up to for pet food, " said marketing director Eva Rezníková. They do not have a discount uniformly and nationwide, the product is priced individually. You can buy cheaper from them from November 11 to December 2.
The Hej.sk online store attracts its customers with discounts of up to 80 percent. In some cases, even higher. The offer is valid from 22 November to 26 November 2021 or until stocks run out.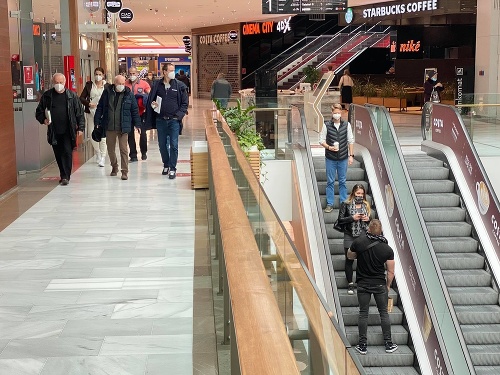 Source: Ján Zemiar
It is also worth buying new furniture these days. The Ikea department store has also prepared a new campaign called Green Friday through its customers. "We encourage customers to save more than money by using Second Life Furniture. Purchased furniture will travel to the Circular Hub, where we sell products that are beginning their next life. The customer will receive a voucher to buy it. which he needs because we believe that no one wants to waste unnecessarily, " explained Anna Šimončičová, IKEA Bratislava's sustainability leader.
Except for kitchens, sofas and mattresses, they accept all furniture. However, it must be functional, clean, without significant damage and assembled. The purchase is unlimited in time, but if you use it from November 1 to December 5. 2021, you will also receive a voucher for the main course and a soft drink in their restaurant.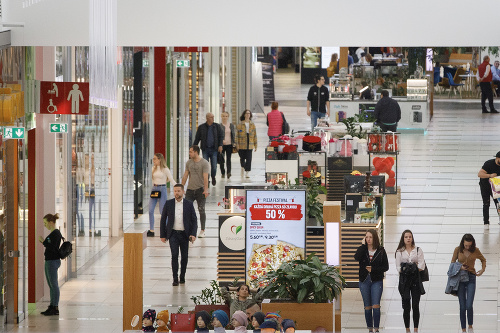 Source: SITA / Branislav Bibel
You can also buy cosmetics more cheaply. The Notino online store promises discounts of up to 40 percent this week. FAnn perfumery attracts 30 percent discount on selected goods. The promotion is valid from November 22 to 29. Until November 28, Marionnaud also offers its discounted assortment, in the amount of 25 percent.
If you have planned to renovate your wardrobe, such purchases will now cost you less. The eobuv.sk online store attracts discounts of up to 70 percent on selected products. The event lasts until November 28. Discounts of up to 70 percent are also offered by the Answear.sk e-shop. The promotion is also valid until December 28. Black Friday brings abintyou.sk online shop You can also buy significantly discounted goods through Glami.sk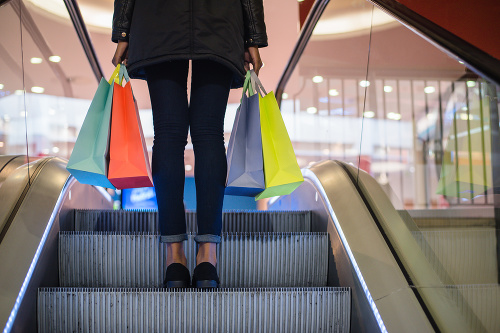 Source: Getty Images
The Delimano.sk e-shop, known mainly for cooking and baking products, which reduced the price of its goods by up to 70 percent during Black Friday, also attracts discounts. It is more advantageous to buy from them until 1 December.
You can also buy at Topshop.sk at discounts until November 26. In the case of some pieces of goods, they reach up to 70 percent.
However, almost all stores, whether e-shops or brick-and-mortar stores, are trying to attract customers for a bargain purchase these days.