The story full of big names is inspired by the true story of the Italian fashion house empire. It maps three decades of family history, which includes love, betrayal, decadence, revenge and murder. More specifically, it is the story of how Patrizia Reggiani, Maurizio Gucci's ex-wife, planned to kill her husband, the grandson of a renowned fashion designer.
Director Ridley Scott has chosen the singer and actress Lady Gaga to play the central role, who has a string of magnificent premieres behind her, which were also marked by stunning robes.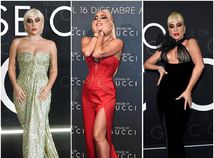 Read more Lady Gaga impresses with her robes at the premiere of the new Clan Gucci! Choose the BEST one
The Bratislava premiere attracted several well-known faces – Miss Slovakia 2021, Sophia Hrivňáková, actress Zuzana Vačková or moderators Iveta Malachovská and Dagmar "Didiana" Dianová came to see the novelty.
Hrivňáková arrived at the cinema in a short black dress and the sight of her slender legs was directly magnetizing. The long-haired blonde in front of the lenses was replaced by Iveta Malachovská's daughter, the sympathetic brunette Kristína Kocian, who came to see the film with her husband and mother.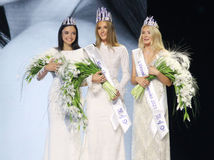 Read more New Miss Slovakia 2021 ?! This is her, a beautiful pharmacist from Banská Štiavnica
Dagmar "Didiana" Dianová set pale tones during the evening, Malachovská came dressed in black, with the only distinctive accessory – a neon pink handbag. You can see the guests of the premiere in our gallery (higher).