Katharina Liensberger focused on slalom at the end of the year and did well. She became the most successful skier of the MS 2021 and even won a small globe.
"It seems that the results in the giant slalom took something from the slalom. It's natural because we don't have much time for training, "said Boris Vlha two years ago. That is, at a time when his sister Petra was already fully showing her winning potential in the giant slalom.
In the words of the Slovak skier's brother, one can name the reason why the Austrians did not succeed at the beginning of the current season of the Alpine Ski World Cup.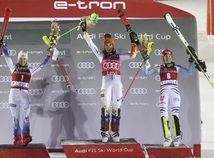 Read more The opponents were already frightened by Vlhová during training. She got in their head
In training, she focused more on the giant slalom than in the past and lost her feeling in the shortest curves. That's why she dropped behind the top three in Levi over the weekend.
Vlhová won both slaloms behind the Arctic Circle, Mikaela Shiffrin won second, surprisingly German Lena Dürrová surprisingly third.
"I have a lot of work to do," Liensberger says.
Former Czech skier Šárka Strachová (for free woman Záhrobská) also watched the race in Levi. For the first time in the role of a television co-commentator. How does he perceive the rivalry between Vlhová and Shiffrinová?
"Mikaela has always been an extremely stable slalom skier with excellent technique and mental endurance.
Petra gradually caught up with her and now she is one step ahead of her. It is questionable, as Shiffrin is limited by a painful back.
Vlhová seems confident. She completed four perfect rides over the weekend. In addition, they both know how to work after the first round, "Strachová said in an interview with idnes.cz.
The 2007 World Slalom Champion recalled Vlhova's perfect weekend, which was also reflected in the change of coach.
After the March triumph in the overall World Cup standings, the 26-year-old Liptáček exchanged Livia Magoni for Mauro Pini.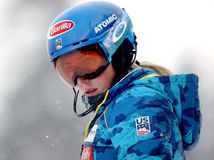 Read more Shiffrin is considering the end of her career. He talks openly about the reason
"It's about being comfortable on the team and Petra probably didn't have it anymore. They've been together for a long time. Although they've achieved great results, after four years it's always good to change teams.
Otherwise, the team loops. New ideas and insights bring new energy to the training. You can't do things the same way for ten years, "added the former elite slalom skier.
With the conviction that he is looking forward to the weekend races in Killington. There is a huge slalom on the program on Saturday (first round from 16.00, the second from 19.00), on Sunday slalom (15.45 and 18.45).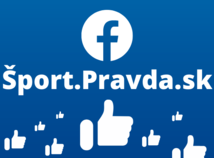 We pay attention News, discussions, comments … Join us and follow our FB page Šport.Pravda.sk