On yesterday alone, nearly 360,000 appointments for the third dose of the Covid-19 vaccine were made on the platform.
Worsening of the health situation, prospect of opening the booster dose to all … so many factors that have prompted the French to increase the number of appointments on Doctolib, on the eve of the announcements of Olivier Véran, the Minister of Health.
On the day of Tuesday, November 24 alone, 359,975 appointments for the booster dose of the Covid-19 vaccine were taken on the platform. A record. The previous one was 213,400 and it was seen the day before.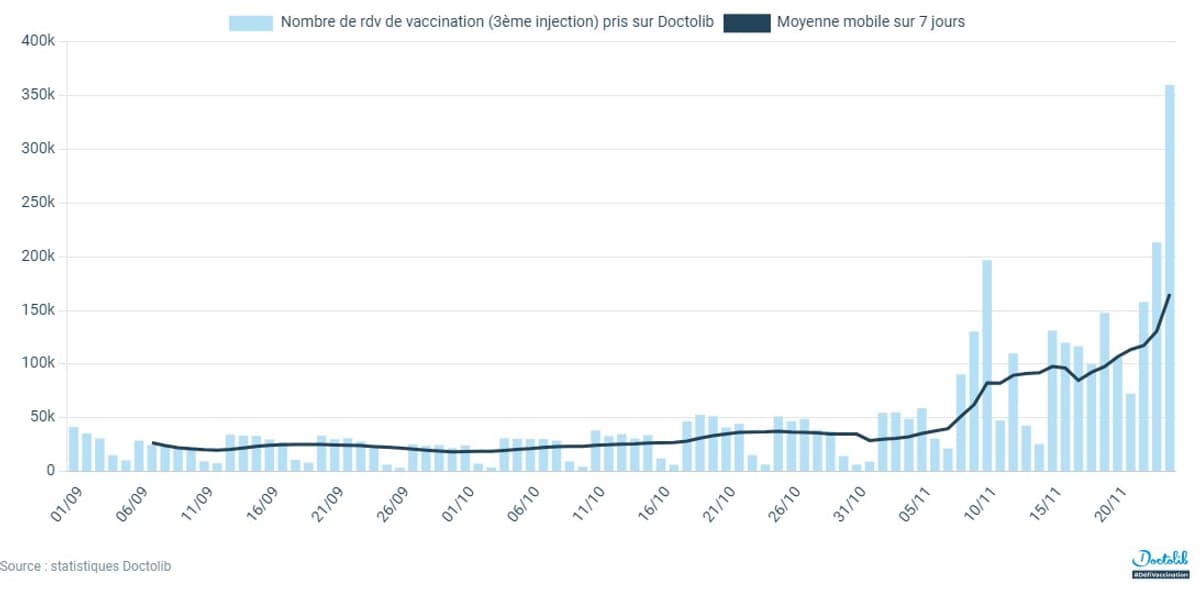 This rush causes traffic jams: it is now necessary to wait 8 days on average between making an appointment on Doctolib and its completion. At its lowest, mid-September, the deadline was 3 days.
Since the start of the vaccination campaign, 70.9 million appointments have been made on Doctolib.
Olivier Chicheportiche BFM Business journalist