According to Fico, it is not important to file a motion to dismiss Lengvarsky or the entire government. Smer-SD requests that Prime Minister Eduard Heger (OĽANO) and the Minister of Health come to the plenary session of the National Council (NR) of the Slovak Republic to explain the measures and discuss them.
"As for the fight against the pandemic, the Minister of Health is the most responsible, only the Prime Minister is politically responsible for him." Fico said at a press conference in parliament on Wednesday. He finds it ridiculous and humiliating, as Matovič reports to Lengvarsky, who makes the minister an "ordinary political rag". "The minister can see that he can't move, he has no political support, if Matovic doesn't sleep well, there's nothing. this post, " said Fico.
The head of Smer-SD also criticized the fact that the deputies rejected their proposal that the Prime Minister come to the meeting of the National Council of the Slovak Republic and gave the deputies basic information about the solution of the pandemic and new measures. According to him, Heger and Lengvarsky should be confronted with their statements from the summer, when they claimed that they were ready for the third wave and there would be no lockdown. According to Fico, the parliament should discuss only pandemic-related proposals at the current meeting, they are also ready to withdraw their proposals.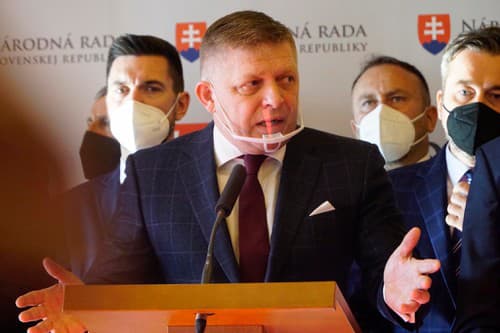 Source: Topky – Maarty