INFO BFMTV. At midday on Thursday, Olivier Véran will give a press conference to present the new measures put in place to deal with the 5th wave of Covid-19.
The government is organizing the health response. Thursday at midday, the Minister of Health Olivier Véran will present new measures, including "the acceleration" of the vaccination schedule in the face of the 5th wave of the Covid epidemic, during a press conference after to have consulted the political forces, announced Wednesday the spokesman of the government.
The booster dose open to all
According to our information, the Minister of Health should announce an expansion of the third dose to the entire population, and its gradual integration into the health pass.
The delay for the 3rd dose reduced to 5 months
In addition, the time between the 2nd and the 3rd dose will be reduced to 5 months, whereas it was 6 months to date. The executive would thus follow the expected conclusions of the Haute Autorité de Santé (HAS).
The validity of PCR tests reduced to 24 hours
In addition, the validity of PCR tests will be reduced to 24 hours, compared to 72 hours today; the wearing of a mask will become compulsory again in all establishments open to the public, as well as outside during large crowds, such as at Christmas markets.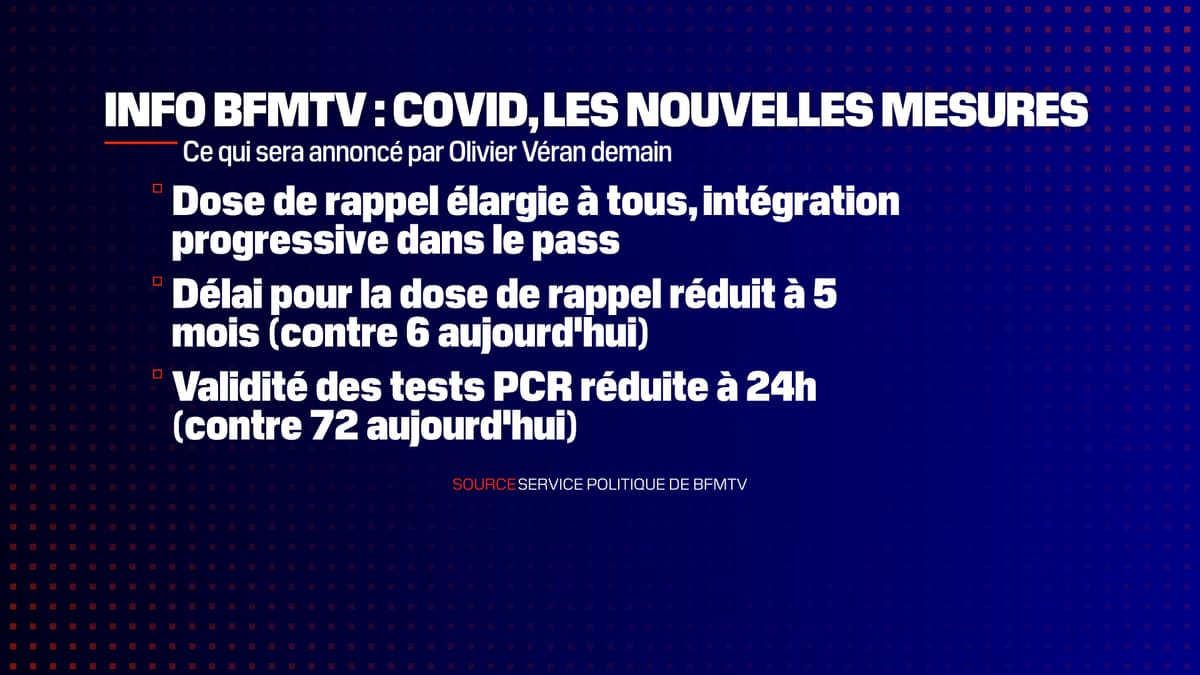 All these measures will be the subject of consultations, by videoconference, between now and Thursday. This Wednesday evening, Jean Castex will discuss with the parliamentary liaison committee: namely the senators at 4:45 p.m. and the deputies at 6:15 p.m. Thursday morning, the Minister of Labor Elisabeth Borne will discuss with the social partners, then again in the morning the Prime Minister will consult the associations of local elected officials.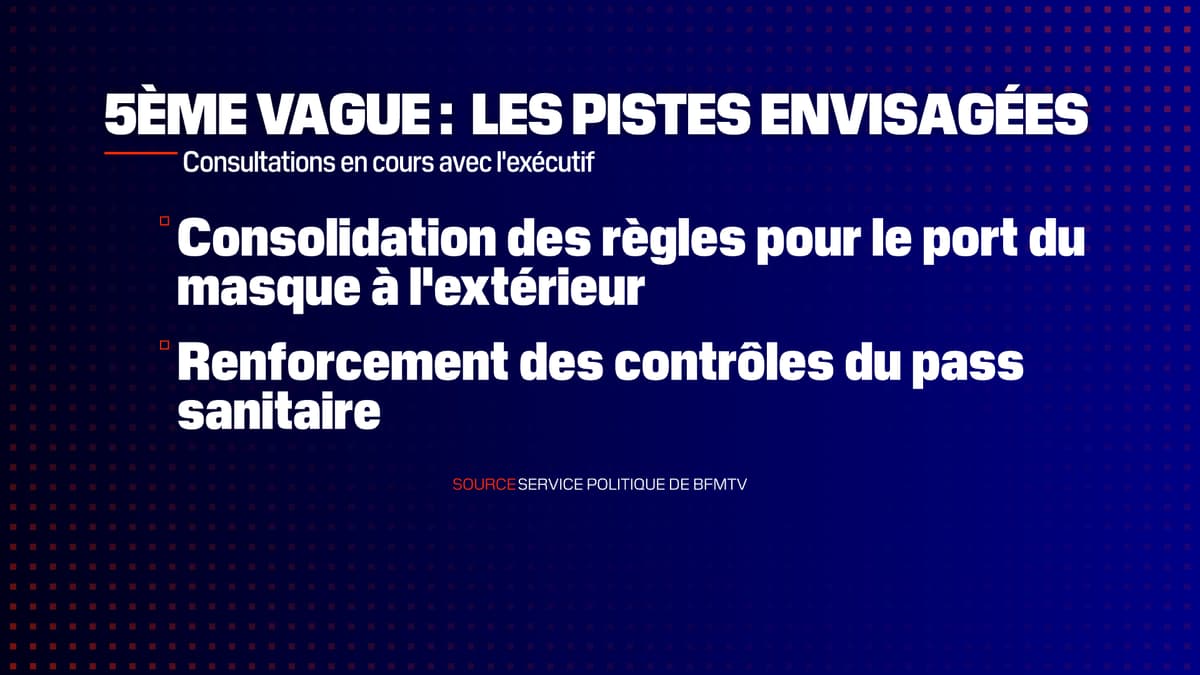 Already Tuesday, Emmanuel Macron announced that from mid-December, those over 65 should have received a booster of anti-Covid vaccine, generally qualified as "third dose", to continue using the pass. This booster has been offered since September to the elderly to compensate for the loss of effectiveness of vaccines observed over time. People at risk – obese, diabetics, etc. – and caregivers are also entitled to it, but have so far not been affected by the hardening of the pass.
Thomas Soulié, Agathe Lambret and Benjamin Duhamel with JB