One candidate is a former boxer and promises to fight for people as hard as he did it in the ring.Another launched his campaign by coming out of a coffin, telling people that he should be buried alive if he wins and doesn't fulfill his promises.And then there's the social media influencer who seeks to become a member of Congress by promising, among other things, "boobs for every woman." In her platform, she proposes breast implants covered by the public health system.That's only a small part of the stage as Mexico gets ready to hold midterm elections Sunday, the largest in the country's history. More than 93 million registered voters will choose candidates for more than 21,000 elected posts in all three levels of government.They will choose governors in almost of the states and all 500 members of the lower house of Congress. They will also elect the members of 30 state legislatures and 1,928 municipal governments out of a total of 2,446 (78%).But despite its size, this elections is, in many respects, about a single man: current President Andrés Manuel López Obrador.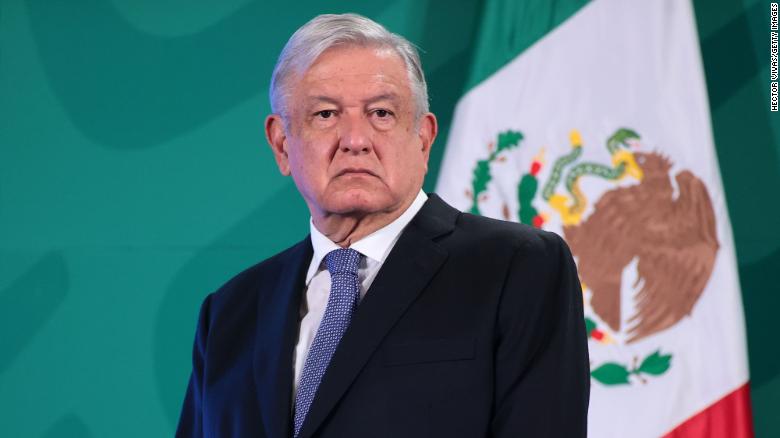 President López Obrador attends the daily briefing at Palacio Nacional on May 28, 2021 in Mexico City, Mexico.López Obrador is not on the ballot, but Mexican analysts, experts, a former President and a former presidential candidate consulted by CNN say the elections amount to a referendum on the 67-year-old President, a populist, leftist political veteran and former Mexico City mayor who won the presidency in 2018 on his third attempt.Luis Carlos Ugalde, former president of the Federal Electoral Institute, says that this election is about one thing: "Voters are basically split between those who love [President] López Obrador and those who don't trust him."
Uncontrolled violence ahead of the vote
Lopez Obrador came to power promising "hugs, not gunshots," but has so far failed to curb gun violence in Mexico. A wave of political assassinations has shaken the current campaign season leading up to the June 6 election in a country already devastated by organized crime turf wars for most of the last two decades."The country is at peace. It's being governed. There are no risks of instability," López Obrador said Tuesday. But he also acknowledged what has become painfully obvious to millions of Mexicans. "We are facing the scourge of violence every day," López Obrador said.Between September of last year (when the electoral process began) and the end of May, there were 89 assassinations of politicians in Mexico and 782 crimes committed against them, according to Etellekt, a risk management firm. Thirty-five of those murdered were candidates running for office in the upcoming election.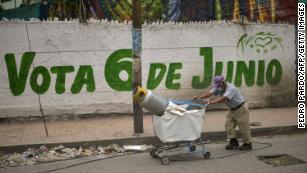 Why Mexico's election is all about the man who is not runningVictims include Alma Rosa Barragán, a mayoral candidate in the state of Guanajuato, who was gunned down in the middle of a rally 12 days before the election.The following day, José Alberto Alonso Gutiérrez, who's running for mayor of the beach resort city of Acapulco, barely survived an armed attack.Abel Murrieta, a mayoral candidate in the town of Cajeme (Sonora state) and former state's attorney, was shot and killed in broad daylight on May 13 as he handed out campaign flyers. Murrieta was also an attorney for the LeBaron family who lost nine of its members with dual Mexican and American nationality in late 2019 in a region of northern Mexico known for widespread organized crime presence.The following day, President López Obrador recognized that "this is indeed a difficult time because of the campaign, the competing interests being generated across different regions and we have to protect the candidates."