Yesterday Sunday, for the end of the twelfth day of Ligue 1, Olympique de Marseille won in Clermont (1-0) on the lawn of the Gabriel Montpied stadium. Here are the notes of the Olympians in the regional and sports press on Monday. In video, find the Tops / Flops of the Phocéen editorial staff.
Guendouzi and Saliba unmissable
The regional daily raises the (news) great performances of the Marseille midfielder and central defender. But it is the striker Cengiz Ünder who gets the best score, while Balerdi is far from the average.
Lopez (6.3) – Saliba (6.3), Balerdi (2.7), Luan Peres (5) – Lirola (5.3), Kamara (6), Guendouzi (6.3), Gerson (5) – Ünder (7), Dieng (5.3, then Milik 5), De la Fuente (4, then Payet 5)
Sampaoli (7)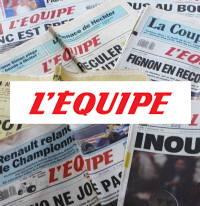 Ünder and Kamara at the top
The sports daily obviously distinguishes Cengiz Ünder, but also Bouba Kamara, who shone in front of the defense. On the other hand, the trio Gerson-De la Fuente-Dieng did not convince.
Lopez (6) – Saliba (6), Balerdi (5), Luan Peres (6) – Lirola (5), Kamara (7), Guendouzi (6), Gerson (4) – Ünder (7), Dieng (4) , De la Fuente (4)
Sampaoli (4)